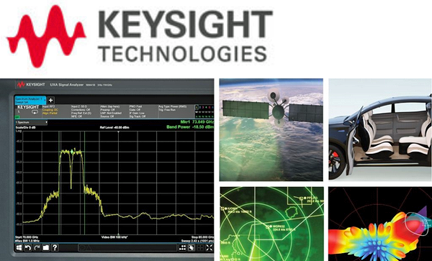 Wideband design is extremely challenging and require the latest measurement techniques to ensure success.
A new webcast being conducted on November 2, 2016, at 10:00 a.m. PT / 1:00 p.m. ET is being initiated by Keysight Technologies that will focus in on the exploding frequency ranges and bandwidths of today's 5G and Emerging Comms PHY research that create new trials for developers engaged in millimeter-wave design validation.
In this webcast, Keysight Technologies will cover the latest cmWave and mmWave scenarios at 28, 73 and up to 110 GHz. Present measurement challenges will be presented as a series of case studies and "test bed" configurations that can be easily adapted. These test beds combine software with flexible, high-performance, time and frequency-domain measurement equipment to deliver calibrated, low-EVM wideband signals for 5G, emerging 802.11ad/ay, and back-haul applications with bandwidths up to 5 GHz wide. An ultra-wideband signal analyzer capable of 110 GHz in a single sweep is introduced to hunt for spectral emissions and spurs that typical banded-frequency systems can miss, enabling earlier troubleshooting of risky architectural issues in R&D.
Join this webcast to learn the latest measurement techniques needed to overcome the challenges of your next wideband design. To attend, please register at this direct link...