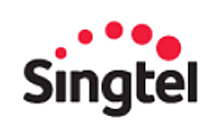 Singtel and KVH Industries, Inc., (Nasdaq: KVHI) have partnered to provide shipping companies a seamless broadband satellite service with KVH's mini-VSAT BroadbandSM satellite connectivity to help accelerate the digital transformation of the maritime industry across the APAC region.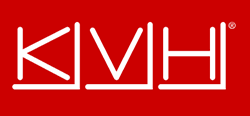 This satellite service is designed to facilitate the use of digital solutions in the maritime industry to significantly improve operational efficiency, crew welfare, and onboard safety. Vessels can leverage this fast and reliable connectivity to harness real-time data about engine performance gleaned from onboard sensors to facilitate preventive maintenance and reduce maintenance costs; obtain information on weather patterns and sea currents to determine the ship's most fuel-efficient route; and provide onshore operations staff regular updates about the status of cargo.
Through this collaboration, Singtel will provide its maritime customers with KVH's product and service offerings, including AgilePlans™, a subscription-based connectivity solution for commercial fleets. This all-inclusive, no-commitment offering includes KVH's global connectivity service, VSAT hardware, and curated content with free installation in selected ports and zero maintenance costs.
Singtel has been building digital solutions for the maritime industry including cybersecurity and IoT capabilities. Singtel collaborates with best in class partners to provide definitive solutions for secured IoT through the use of cutting-edge technology designed to help ship managers monitor and manage their fleet with greater efficiency.
Executive Comments
Ng Kheng Ghee, Head of Satellite at Singtel, said that with 90 percent of the world's trade carried by seaborne vessels, it is imperative for the shipping industry to adopt innovative technologies in order to operate more efficiently. This service provides an accessible high-speed broadband connectivity that enables digital technologies such as the Internet of Things (IoT), cloud and data analytics to be deployed onboard ships. As the leading maritime communications service provider in the Asia Pacific region, Singtel looks forward to this partnership with KVH to help shipping companies in the region deploy digital technologies across their fleets, using advanced satellite communications products and services.
Mark Guthrie, KVH's VP for Asia Pacific, added that the Asia Pacific region boasts some of the busiest ports in the world — with KVH's end-to-end connectivity solution, the firm's leadership role in global maritime VSAT, and KVH's already strong base in this region, the company looks forward to combining forces with Singtel to help serve the many important fleets and ship managers operating here.