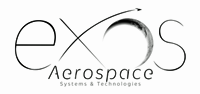 Spaceport America and EXOS Aerospace Systems & Technologies, Inc. have successfully test launched the SARGE rocket.
The SARGE rocket reached an altitude of approximately 28 km. Launch and recovery took place at Spaceport America on August 25, 2018. The rocket carried nine payloads. The flight demonstrated the SARGE system's reusability when the vehicle was recovered with damage only to sacrificial components.
The test also demonstrated the capability of the autonomous control system and validated the pre-flight vehicle integration process. The nine payloads included:
Payload 1: ASTRAX International - Memorabilia and collectables
Payload 2: PURDUE University – four-tray custom Cubesat Rack Mounting System
Payload 3: PURDUE University - PREFER- Atmospheric monitoring experiment
Payload 4: Johnny Ireland and Brenda Ferdinando- Cancer Survivor Memorabilia
Payload 5: Arete - Greater Nanticoke Area Heat Transfer Experiment
Payload 6: Space Kidz India-An 800 gram 1U package containing: Accelerometer, Gyroscope, Magnetometer, Pressure Monitor, Humidity Monitor, Luminosity Sensor, RGB Spectrum Analyzer, UV Spectrum Analyzer IR Thermopile Sensor, Hall effect Sensor, Current/voltage Sensor, Sound wave Analyzer, High Accuracy Temperature Sensor, On-Board Video Recorder, On-Board TTL Camera, Ocimum tenuiflorum Seeds, Human DNA, Human RBC & WBC Microorganism, Custom built Cube sat Structure SKISAT OS, New kind of OBC, Secondary Backup OBC, Dust Sensor, Scintillation Counter, Nano Optoelectric Generator
Payload 7: Enterprise in Space Research cubesat, gum, seeds, post it notes
Payload 8: Center for Applied Space Technologies CAST-Mayo Space Medicine Tech. Test bed
Payload 9: Exos Round 1 Investor Dog Tags
EXOS new Jaguar vehicle, which is based on SARGE technology, is also making a debut — this is a two-stage vehicle designed to carry 100 kg. to altitudes of 200 to 400 km. The first stage will be a reusable, scaled-up version of the SARGE platform. Continuing suborbital flights of SARGE will be used to improve reusability of components by expanding both EXOS's predictive and diagnostic technologies, thereby facilitating risk mitigation. EXOS has designed the rocket system to support up to 200 flights, however they propose to use the Lox/Ethanol vehicle as long as it's "safe" and ultimately desire to sell the liquid fired rockets to Missile Defense Agency as "hard to acquire" targets as they near the end of their economic life.
Exos Aerospace will be hiring new team members to assist in the development of the new vehicles soon. If you want an opportunity to work with a cutting edge hands-on team, please send your resume to info@exosaero.com.
Executive Comments
Dan Hicks, Spaceport America's CEO, said it was great to host the successful test launch of the EXOS SARGE vehicle. EXOS has checked-off another milestone on their path to develop a reusable LEO launcher. This successful Pathfinder flight test brings them one step closer to regular commercial suborbital launches and Spaceport America looks forward to their next flight and to working with them to achieve their longer term goals.
John Quinn, EXOS COO, noted that the company is excited to announce the successful test of the firm's SARGE platform at Spaceport America and even more excited to know that the risk mitigation phase that supports the company's goal of building a reusable first stage orbital platform is at a culmination point. The SARGE platform will now receive its final flight modifications and start to provide data critical to building a reliable reusable (first stage) LEO launcher. EXOS will now look forward to enabling space research, manufacturing, and providing educational opportunities for the world by conducting frequent suborbital flights. This will demonstrate fast and affordable access to space and provide data critical to evolving the way reusability can be achieved. The predictive and diagnostic software and technologies the company is able to develop with the data from frequent suborbital flights will shape the way we reduce costs for dedicated LEO launchers in the future.
Quinn added that now that EXOS has achieved a successful flight and recovery of the SARGE platform, the company will use the data from this flight to validate modeled performance and fine tune the vehicle for a NASA IDIQ qualification flight for the SARGE platform. The next flight will carry a NASA REDDI payload to space as well as several other biomedical research and educational payloads. In parallel, EXOS will continue developing live dynamic condition assessment and predictive system evaluation programs that will help us predict vehicle Remaining Useful Life applications for our orbital vehicle JAGUAR. SARGE has been built to be overly robust until there is enough flight data to show where weight can be shaved off safely, leaving plenty of margin for repeated reuse.