Media Broadcast Satellite and SES have announced a continuance of their partnership and was announced at CABSAT 2017.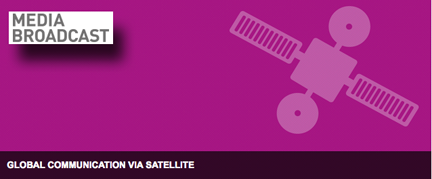 Both companies have renewed a long-term agreement for the use of transponder capacity on Astra 19.2° East, the premium satellite position in the German-speaking region. The agreement covers the entire capacity on frequency 12.633 GHz horizontal. The bandwidth amounts to 26 MHz on the pan-European beam. Media Broadcast Satellite has been operating a satellite broadcasting platform for the German-speaking market on this transponder for more than 20 years. With the renewal, the company can continue to secure maximum reach in the coverage area for a large number of broadcasters in future.
As a full-service provider, Media Broadcast Satellite offers channel providers comprehensive services for transmission on the satellite platform. In addition to different playout systems, this also contains, for example, signal supply, multiplexing, at request also encryption, uplink services and more. 24/7/365 signal surveillance is conducted by Media Broadcast Satellite's Network Operation Center (NOC) on the premises of the teleport in Usingen. The teleport is part of the independent top 5 in Europe and, with more than 60 powerful Ku-, K- and C-band antennas, one of the world's largest teleports.
Another agreement for SES is with Intersat to deliver Internet services across Africa.

Intersat, one of the largest providers of internet solutions on the African continent, will be providing broadband connectivity to businesses and consumers via SES's NSS-12 satellite, located at 57 degrees East. The latest agreement with SES includes a new C-band capacity lease, infrastructure services out of the SES Betzdorf teleport and a renewal of upgraded Ku-band capacity out of the SES Djibouti Teleport. Intersat will also use the SES Enterprise+ Broadband service to deliver high-speed broadband connectivity across Africa, serving industries such as banking, corporate customers, and internet service providers.

Launched in 2015, SES' Enterprise+ is a managed, ready-to-deploy, customized satellite connectivity solution providing carrier grade services and allowing a wide range of applications including connectivity for Enterprise Resource Planning (ERP), Virtual Private Networks (VPN), Voice over IP (VoIP) services, remote data traffic and video multi-casting.
Hanif Kassam, Executive Director at Intersat, reported that as demand for connectivity grows beyond big cities, communities need faster, more reliable broadband to support business growth, as well as healthcare and educational services. Internet's partnership with SES will further strengthen the firm's collective ability to deliver this connectivity. With the new and upgraded capacity and customized connectivity platform on NSS-12, combined with an extensive teleport infrastructure, our firm will be able to offer truly differentiated services to our customers.
"We have been in partnership with Intersat for many years in various markets and sectors. The new agreement reaffirms how SES satellites' comprehensive coverage and SES's competitively priced flexible connectivity platform with a 'plug 'n' play' offering has enabled Intersat to expand their reach across East Africa," said Ferdinand Kayser, Chief Commercial Officer at SES.
ses.com/what-we-do/enterprise/broadband