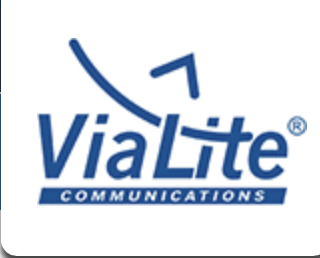 Richard Jacklin is the Director of Sales of ViaLite Communication which is one division of the Pulse Power & Measurement Ltd. (PPM) group. Richard's office is located in Swindon, UK.
His role of director of sales is the result of more than 25 years' experience in the wireless communications, audio and test and measurement sectors including; R&D, Test Services Management, Sales and Sales Management, Strategic Business Development, Product Management, and board-level positions.
Richard explained that ViaLite Communications is part of PPM which is comprised of four divisions. Three of those are born out of the same base technology — RF over Fiber (RFoF).
ViaLite focuses on the commercial applications of RFoF such as satellite communications, broadcasting, timing distribution and synchronization (TDS), etc. The other divisions offer the same basic technology, but address a different market pertaining to test and bespoke military applications.
What can we all expect to be developed by the company over the next few months?
2019 has been a busy year for them! They started with the launch of their C-Band product that goes up to 7.5 GHz. They have also launched a product called the ViaLite System Designer Tool. This is an entirely new concept in the industry. Basically, they have taken their IP and know-how to build a cloud based software tool that the customer can access and use for simple links to long distance (> 100 km) type solutions.
When you get to those types of systems, one has to design in multiplexers, optical switches, optical amplifiers, etc. Normally, the customer is unable to do such design work easily, so ViaLite has tried to put all of this into a single software tool.
Over the next months and into this year, ViaLite will be expanding on this approach of using software to help customers with both the design of products and use/application in their daily operations. As a trend, the company has typically been seen as a hardware business, but they are envisioning a need for the use of software to expedite the design and make the systems more operationally efficient.
For example, the System Designer tool can be used for site diversity system architecture design and, in the future, ViaLite also expects to expand its operational software to assist the site diversity switch over decision process.
Looking down the road, what technologies do you believe will be the most significant for the industry, and why?
Richard shared that the industry is on the cusp of seeing how the Low Earth Orbit (LEO) satellite rollout will evolve. When they look at the press, the coverage has been on what the constellations look like in the sky, but not so much on the ground-based equipment. The development of ground station gateways and how to make them efficiently will be important to observe.
Expanding the ViaLite product range towards that goal — they are determining how to scale their business and how to make it into a form factor that is usable for LEO. The demand they are getting for LEO is reflected with the ViaLite development of the ODE-Mini (ViaLite's smallest, most economical and versatile enclosure). The ODE-Mini is displayed at their booth (picture attached).
A huge factor of the success of any business is customer support:
ViaLite's customer support consists of two parts: (1) a human element and (2) an automated diagnostics element.
Human Support – ViaLite maintains a customer support engineering team that is hired specifically for after-sales delivery and operations, available for the clients.
Diagnostics Support – The ViaLite's Horizons SNMP product has event reports included in them in the software and maintains a history of issues that have occurred in the system over time. This can be downloaded by the customer into a file and emailed to them if there are ever any issues that need to be addressed.
Why does ViaLite attend IBC?
Richard explained that IBC is great for them because it covers many of their markets; satellite communications, outside broadcast, timing and non-commercial defense applications. Additionally, many of their customers are here, so ViaLite attends to make sure they stay relevant to their customers (it gives them the ability to better market themselves).
At IBC, Richard commented, they not only bring sales and marketing people, but also Product Managers. These product managers will track the conversations they have with customers here at IBC, so he said they can better understand how their products fit into the full solution and how they can ensure that their products better fit their customers' needs.
The broadcast side of the business tends to increase and decrease based on large events, such as the Olympics Games and the World Cup. When one of those events is coming up (i.e. the Olympics in 2020), that means that they get more traffic at IBC, which overall has a positive effect on their business.
Interview conducted on Monday, September 16, 2019, at IBC2019 in Amsterdam