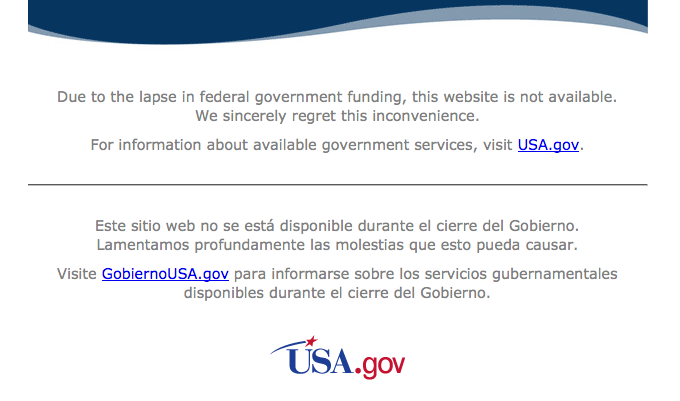 [SatNews] So you need to look something up on NASA's site? Think again.
The site is closed, and the message is in both English and Spanish.
Historic sites is Washington DC and also in France—on the beaches of Normandy, where the bodies of those who heroically tried to rush the enemy in World War II—these landmarks and many more are being used as a power play by politicians.
White House...closed. Lincoln Memorial... closed. World War II Monument... closed. Vietnam Wall closed and on and on, and trespassers will be arrested!
The International Space Station is holding steady, so far.
Will the last one out please turn out the lights? Oh, they're already turned off.