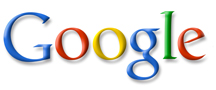 [SatNews] Seems there is more than just a simple, passing interest by Google in all things spatial—new hires for the company include Mr. Brian Holz from O3b Networks and Mr. Dave Bettinger from VT iDirect (iDirect).
Mr. Holz was formerly in charge of O3b's technology works as the firm's CTO and Google had already invested in the company and also had a presence on the Google Board of Directors. Mr. Bettinger was also one of the technology drivers at iDirect, being the Chief Technology Officer and Senior Vice President of Engineering.
Also on Google's purported purchase plan is Skybox Imaging, a firm based in Mountain View, California, that is headed up by CEO Tom Ingersoll, an aerospace veteran and entrepreneur with more than 25 years of experience in the space and communications industry. Tom grew Skybox Imaging from the firm's development phase to full commercial operations. Most recently, he was co-founder and CEO of Universal Space Network (USN) and moved the firm from being a startup to a supplier to NASA, the DoD and other satellite operators of global ground stations. Previously, he was a senior manager in the Phantomworks of McDonnell Douglas Corporation working on space flight programs. Skybox Imaging is engaged in the development and manufacture of small, high performance satellites as well as spatial imagery into their imagery chain (telescopes, a product called "PixelLoom" as well as cameras and sensors), and an analytics platform called BusBoy, referred to as engaging in Big Data from Space.
Mix the aforementioned in with reported interest in Planet Labs, a company whose 28 Dove satellites that comprise the Flock 1 constellation, image Earth, and there's a sense of inevitability that this move will all play out for Google. Planet Lab refers to their work as part of what is called "agile aerospace." Planet Labs' CEO is Will Marshall, a former scientist at NASA/USRA who worked on such projects as PhoneSat and the LCROSS and LADEE lunar missions. Robbie Schingler is the President and COO of the firm, and he was the Chief of Staff for the Office of the Chief Technologest at NASA and managed TESS, the exoplanet search mission. The CTO is Chris Boshuizen who was the co-investigator for the PhoneSat and leaders the firm's engineering team.
The companies of alleged interest to Google are certainly local to their technology center and Google has the financial wherewithal to spend what is believed to be more than a billion US dollars for both of these firms. To top it all off, other mentions are made that Google may be working a deal with none other than Richard Branson's Virgin Galactic company that could see cooperative investment in, and use of, the LauncherOne rocket.