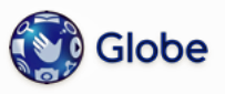 Gilat Satellite Networks Ltd. (NASDAQ, TASE: GILT) has been selected by Globe Telecom, Inc. (PSE: GLO) for a five year, multi-million dollar managed service contract to enable accelerated deployment for the mobile operator's rapid network expansion throughout the Philippines.
Gilat is to deliver their Satellite backhaul for Cellular Network as a managed service to provide data and voice services over 2G/3G/LTE to all regions that require improved connectivity and broadband access, while maintaining a strict service level agreement (SLA). This service will enable Globe to provide voice and data coverage over satellite in the challenging terrain of the Philippines.
According to Emmanuel Estrada, Globe Senior Vice President for Technical Service Design, this is a breakthrough project for Globe. By using Gilat's VSAT technology, the company can deliver mobile broadband data services in remote rural areas that previously had no connectivity, and done in a cost effective manner. At the same time, this will allow the company to quickly augment transmission capacity in the 4G network to meet ever-increasing mobile data usage. Moreover, this VSAT technology will be used to provide for rapid disaster communications in combination with network-in-a-box technology during catastrophic incidences. This project is envisioned to improve the delivery of the company's mobile broadband network for quality and excellent user experience to customers, especially in remote rural areas.
Abhay Kumar, RVP Asia at Gilat, noted that this project is closely aligned with Gilat's strategy and investments to offer outstanding technological innovation as a managed service in support of telecom service providers who are seeking to provide their consumer and enterprise customers plentiful, quality and affordable broadband.