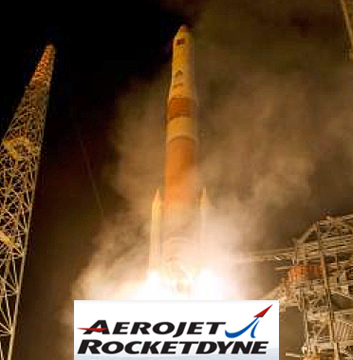 Aerojet Rocketdyne, a subsidiary of Aerojet Rocketdyne Holdings, Inc. (NYSE: AJRD), has signed a $67 million cost-plus fixed fee (plus performance incentive) contract with NASA to develop a high-power electric propulsion system that will enable key elements of NASA's plans for exploration of cislunar space (the area of space that resides between the Earth and the moon, or the moon's orbit and Mars).
Under the Advanced Electric Propulsion System (AEPS) contract, the Aerojet Rocketdyne team will develop, qualify and deliver five 12.5 kilowatt Hall thruster subsystems including thrusters, Power Processing Units and xenon flow controllers. The 12.5 kilowatt thrusters are about two-and-a-half times more powerful than Aerojet Rocketdyne's state-of-the-art XR-5 Hall thrusters, which are presently used to deliver government and commercial satellites to their geosynchronous orbit.
Aerojet Rocketdyne will mature the thruster subsystem under development at NASA's Glenn Research Center and the Jet Propulsion Laboratory to a flight system capable of 50,000 hours of life. This flight propulsion system will form the core of Solar Electric Propulsion vehicles that NASA can use for efficient transportation of habitats and cargo needed for human exploration of deep space destinations beyond low-Earth orbit. Aerojet Rocketdyne sees a diverse set of future applications for this technology for a range of NASA, defense and commercial missions.
AEPS is a key component in regard to Aerojet Rocketdyne's support of the exploration goals of NASA, according to the CEO and President of the company, Eileen Drake. Adding her thoughts, the Vice President of Advanced Space and Launch Systems at Aerojet Rocketdyne, Julie Van Kleeck, added that the AEPS program enables Solar Electric Propulsion systems that are necessary for affordable cargo and logistics transportation to support human missions to Mars.
Aerojet Rocketdyne received the contract from NASA Glenn Research Center as part of the Solar Electric Propulsion Technology Demonstration Mission, which is funded under the Space Technology Mission Directorate.