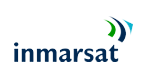 VT iDirect, a company of VT Systems, has announced that Inmarsat (LON: ISAT) has awarded the ground infrastructure contract for Inmarsat's fifth Global Xpress (GX-5) high-speed, broadband communications satellite to VT iDirect.

The iDirect Velocity® platform and iQ Series remotes support Inmarsat in delivering the high-speed broadband capabilities of GX-5 at a very low cost per bit. Inmarsat terminals will also be able to seamlessly switch between existing GX capacity and new GX-5 capacity. The agreement builds on a long-standing partnership and reflects Inmarsat's strategy of adding capacity to its already established, unique, mobile global broadband network, supported by the iDirect Velocity platform, to meet growing customer demand.

VT iDirect's next-generation technology enables interoperability between DVB-S2 and DVB-S2X which drives improved efficiencies as well as delivers more Mbps directly to the aircraft or maritime vessel. This, combined with VT iDirect's unique seamless beam switching and mobility feature set, powers Inmarsat's state-of-the-art, uninterrupted, global connectivity service.
GX-5 is targeted for launch in 2019 and scheduled to enter commercial service in Q2 2020.
Inmarsat's cabin internet solutions have more than 1,300 commercial aircraft expected under signed contract. GX Aviation has been selected as the Inflight Connectivity (IFC) for a wide range of airlines across the world including Lufthansa Group, Qatar Airways, Singapore Airlines, Air New Zealand, AirAsia Group, Avianca and Norwegian Air Shuttle. It is also the leading choice for business aviation aircraft.
Stephen Tunnicliffe, VP and GM, Global Service Provider Group, VT iDirect, noted that this partnership with Inmarsat focuses on bringing the latest development in HTS capacity to market via iDirect's ground infrastructure as a provider for GX-5. This will enable commercial airlines, maritime operators and mobility service providers to gain a critical performance advantage in meeting escalating customer demands.

Jerome Soumagne, VP, Network Development at Inmarsat, added that with the company's partnership with VT iDirect and the firm's game-changing network, Inmarsat will continue to empower airline and vessel passengers to experience onboard connectivity comparable to the mobile broadband services they receive on the ground.