The Bangladesh Cabinet has approved a proposal for the formation of Bangladesh Communication Satellite Company (BCSC) Limited, reports The Financial Express.

The new company will operate the Bangabandhu Satellite-1, the nation's first satellite. The approval came from the regular weekly meeting of the Cabinet held at the Bangladesh Secretariat with Prime Minister Sheikh Hasina chairing the meeting.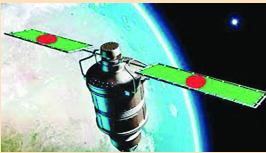 Briefing reporters after the meeting, Cabinet Secretary Mohammad Shafiul Alam said Bangladesh is going to join the Satellite Club quite soon as the process for launching the satellite is nearing completion. "The satellite will be launched into the orbit very soon, and to operate it a decision to constitute a company has been made," he said.
Alam added that the Ministry of Post and Telecommunications placed the proposal for the formation of the company following suggestions of those who will locally operate the satellite. "The company will be formed with the authorized capital of Tk 50 billion (5,000 crore) and it will have 5.0 billion shares," he stated, adding that the price of each share will be Tk 10.

In the Memorandum of Article (MoU), the Cabinet Secretary said a proposal has been made to form an 11-member committee for the company — all of its members will be government employees. He said the post and telecommunications secretary and managing director of the BCSC Ltd will act as the chairman and member secretary of the company respectively.