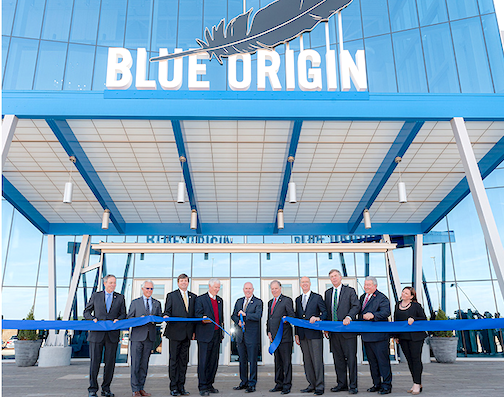 Blue Origin, the commercial space company founded by Amazon's Jeff Bezos, opened its more than $200 million rocket engine production facility in Huntsville, Alabama, and will employ more than 300 people
The world-class engine manufacturing facility in The Rocket City will conduct high rate production of the BE-4 and BE-3U engines that are to be used for the New Glenn rocket and other customers. These engines will undergo testing at NASA Marshall Space Flight Center on the historic Test Stand 4670. BE-7, our lunar landing engine, is also currently in test at NASA Marshall.
Bob Smith, CEO of Blue Origin, said that at the core of every successful launch vehicle program are the engines that power those vehicles to space. Early on in Blue Origin's history, they made a crucial decision to invest in developing the next generation of reusable rocket engines. And now, it's an exciting time for Blue, their partners and this country — they are on the path to deliver on their promise to end the reliance on Russian made engines — and it's all happening right here, right now, in the great state of Alabama.