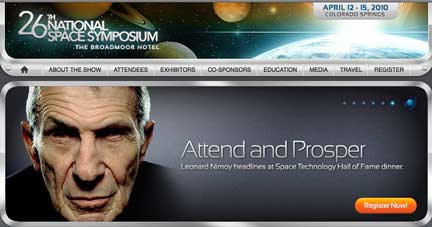 More is more at the Space Foundation's Cyber 1.0 Conference, a new event that addresses the Air Force Space Command (AFSPC)'s newly acquired cyberspace mission, that will be held April 12 at The Broadmoor Hotel in Colorado Springs, Colorado, immediately before the official kickoff the 26th National Space Symposium.
The conference, conducted by the
Space Foundation, Cyber 1.0
will feature presentations by
senior AFSPC and industry leaders
, interactive displays, a policy-focused luncheon, and networking opportunities.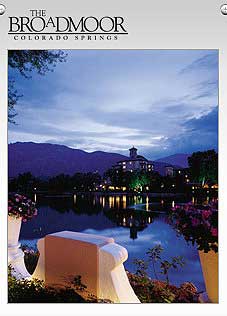 Registration for the limited-seating event is now open. Although 26th National Space Symposium registration is not a requirement for attending Cyber 1.0,
Symposium registrants will receive a $100 discount off the $395 Cyber 1.0 fee
. For information about package pricing, military rates, and how to sign up
go to

.
What is Cyberspace?
Cyberspace is the modulation of electromagnetic energy to achieve a wide range of communication and control system capabilities.
It integrates sensors, signals, connections, transmissions, processors, and controllers to create an interdependent network of information technology infrastructures and telecommunications networks.
From a military perspective, cyberspace is a domain for both strategic and tactical operations characterized by the use of electronics and the electromagnetic spectrum to store, modify, and exchange data via networked systems and associated physical infrastructures.
Cyberspace is not a mission; it is a place where the full range of missions is conducted. The term cyberspace was coined by the science fiction author
William Gibson
in his 1982 story
"Burning Chrome"
and popularized by his 1984 novel
Neuromancer
.  
The Cyber 1.0 agenda includes:
A "cyber reality" discussion that explores the pervasive influence of the cyber domain on myriad aspects of modern life
A look at cyberspace from a Department of Defense perspective;
A detailed overview of the 24th Air Force cyberspace mission, including presentations from the 24th Air Force, the 688th Information Operations Wing, the 67th Network Warfare Wing, and the 689th Combat Communications Wing;
Interactive demonstrations from AFSPC Command Units and commercial cyberspace providers;
A detailed discussion of cyber acquisition policies and procedures; and more.