[SatNews] At CONNECT 2015 this year, one of Australia's leading GPS technology and telematics companies, BIGmate, is presenting as part of the KORE M2M Hour.
Following a recent partnership between KORE's Position Logic and BIGmate, the latter firm will explore the ins and outs of developing a successful tracking business, overcoming technical issues and the future of fleet tracking in the Australian market.
KORE CEO, Alex Brisbourne said the recent partnership between KORE's Position Logic and BIGmate was a great example of how M2M products and services can collaborate to specifically target and meet growing demand and market changes. "CONNECT will provide us with a great platform to explore the options of building versus buying an M2M product with an experienced market player such as BIGmate. BIGmate has had more than 10 years in the fleet tracking industry, and with their knowledge and experience on everything from devices, connectivity and software, KORE believes that CONNECT guests will be able to get a full understanding of the IoT and how best to approach the market."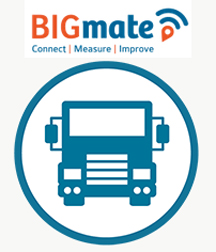 BIGmate Managing Director Mark Shield said the M2M market was still relatively new to Australia. "We've certainly seen the industry change across our 10 year history and it's continuing to evolve every day as people come to understand the value and efficiencies that M2M and fleet tracking can bring to a business. There are a number of considerations that need to be made when exploring this market and through the KORE M2M Hour, we hope to deliver some of those insights and solutions that we have encountered and effectively managed along the way. CONNECT 2015 is a two day conference focussing on every sphere of technology taking place on April 21 and 22 in Melbourne, Australia.