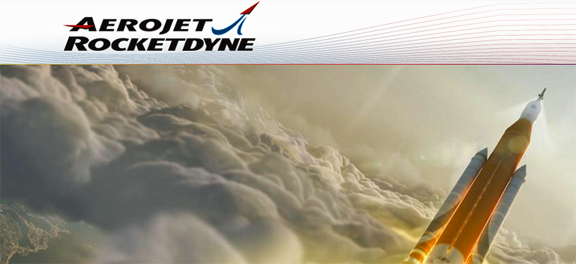 [Satnews] Aerojet Rocketdyne, a subsidiary of Aerojet Rocketdyne Holdings, Inc. (NYSE: AJRD), has been selected for a public-private partnership with NASA to mature the design of the 1-Newton GR-1 monopropellant thruster, which uses a green propellant known as AF-M315E.

Once matured, the improved GR-1 thruster will enable the technology to transition from development to production for commercial and government customers, using a green propellant that provides a safer, more efficient and higher-performance alternative than traditional hydrazine propellants.
The 1-Newton GR-1 is a small rocket engine used for attitude, trajectory and orbit control of small and medium-sized satellites and spacecraft. Under the partnership, Aerojet Rocketdyne will deliver for development and validation testing a fully-integrated 1-Newton GR-1 thruster that uses a Hydroxyl Ammonium Nitrate fuel/oxidizer blend (AF-M315E) propellant. In return, NASA will test the thruster at NASA Glenn Research Center; NASA's Goddard Space Flight Center will oversee test planning and ensure infusion of the green technology on future NASA missions.

Aerojet Rocketdyne was selected for this project under NASA's "Utilizing Public-Private Partnerships to Advance Emerging Space Technology System Capabilities" solicitation, which seeks to develop space technologies that can enhance commercial space and benefit future NASA missions. According to NASA, these partnerships can accelerate the availability and reduce costs for the development and infusion of emerging space system capabilities. NASA provides technical expertise, test facilities, hardware and software to help mature the capabilities.
"We're very excited about this partnership and working with NASA to advance our technology for a 1-Newton GR-1 thruster that uses green propellant," said Julie Van Kleeck, vice president of Advanced Space & Launch Programs at Aerojet Rocketdyne. "Without question, the matured design will enable private and public companies to use the propulsion system in a more affordable and efficient manner, and with safer propellants."