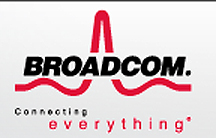 [SatNews] Broadcom Corporation (NASDAQ: BRCM) has introduced the BCM47531, a Global Navigation Satellite System (GNSS) chip that generates positioning data from five satellite constellations simultaneously (GPS, GLONASS, QZSS, SBAS and BeiDou).
The newly added BeiDou constellation increases the number of satellites available to a smartphone, enhancing navigation accuracy, particularly in urban settings where buildings and obstructions can affect performance. More than 226 million mobile phones were sold to end users in Asia in the first quarter of 2013, increasing the region's share of global mobile phones to 53.1 percent, according to Gartner.1 As smartphone adoption continues to accelerate, users continue to identify location and mapping as a top requirement. Broadcom's new GNSS SoC is based on its widely deployed architecture that reduces the "time to first fix" (TTFF) and allows smartphones to quickly establish location and rapidly deliver mapping data. The SoC also features a tri-band tuner that enables smartphones to receive signals from all major navigation bands (GPS, GLONASS, QZSS, SBAS, and BeiDou) simultaneously. By allowing use of any combination of satellites, users experience more accurate and consistent location performance in Asia and throughout the world.
The BCM47531 platform is available with Broadcom's Location Based Services (LBS) technology that delivers satellite assistance data to the device and provides an initial fix time within seconds, instead of the minutes that may be required to receive orbit data from the satellites themselves. The BCM47531 is now sampling.
More info at this link.