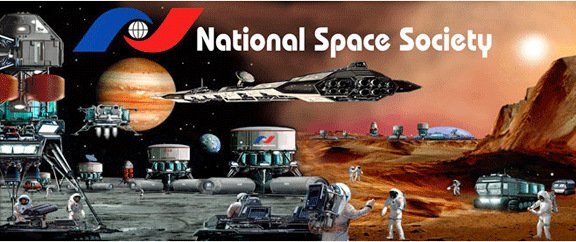 [Satnews] With a successful launch on April 8 at 4:43 PM EST, 2016 SpaceX achieved several dramatic milestones on their first supply run to the International Space Station (ISS), which followed the loss of a Falcon 9 in June of 2015—and the National Space Society (NSS) roundly applauds this tremendous accomplishment by the company.
For the first time, the first stage of a Falcon 9 rocket returned intact to Earth and landed on a drone ship at sea. In addition to this remarkable achievement, the Falcon 9 lofted the Cargo Resupply Services 8 mission (CRS-8) to the ISS. This is the 10th flight of the Dragon spacecraft.
This new capability of landing the first stage of a Falcon 9 rocket will enable lower-cost access to space by saving the fuel that would otherwise needed to fly the first stage back to the launch site, which SpaceX has previously demonstrated.
As far as the ISS portion of the SpaceX mission, once the Dragon docks at the ISS, for only the second time there will be six spacecraft attached to the station. They include the Dragon CRS-8, Cygnus CRS OA-6, two Progress, and two Soyuz lifeboats.
The Dragon contains a variety of experiments that include a cargo of live rats, which will be used to test drugs that may combat the weakening of bones that occurs in space and on Earth.
In addition to pressurized cargo in the Dragon, a pressurized "trunk" houses the 1,413 kilogram Bigelow Expandable Activity Module (BEAM). This is an inflatable module that will be attached to the ISS for two years to test this new technology. The module, once inflated, will be 13.2 feet by 10.6 feet, and will provide a total volume of 564 cubic feet.
Recently, Blue Origin re-used their sub-orbital New Shepard booster on a flight to the Karman line (the edge of space) for the third time and returned the rocket to its launch site for further re-use. Bruce Pittman, the Senior Vice President for NSS, believes that this form of competition between SpaceX and Blue Origin will drive rapid space progress forward. "Today's drone ship landing is a direct result of the competitive, commercial nature of these efforts, and NSS advocates extending these types of programs into cis-lunar space," Pittman said.
Lowering the cost of access to space is key to NSS' vision of the organization's future in space and certainly today's events have brought that future materially closer for the industry.