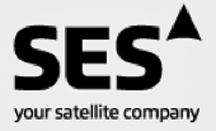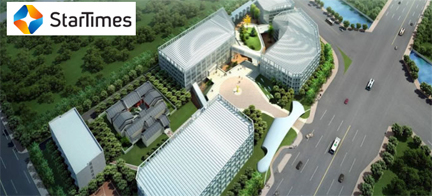 [SatNews] SES S.A. (NYSE Euronext Paris and Luxembourg Stock Exchange: SESG) have announced that StarTimes, China's leading systems integrator, technology provider and network operator, has extended its partnership with SES on the SES-5 satellite.
StarTimes has contracted additional capacity to provide an enhanced TV viewing experience for its subscribers in Africa by providing better picture quality content and more TV channels on its DTH package. StarTimes currently provides English-language direct-to-home (DTH) content to viewers across the region, via the SES-5 satellite located at 5 degrees East, and is today the fastest-growing digital TV operator in Africa, with more than 5 million DTT and DTH subscribers across 26 countries in Africa.
StarTimes Group Chairman and President, Pang Xinxing, said, "We see unprecedented growth opportunities for StarTimes in the region. We are extending our presence and reach in the DTH market to deliver on our promise to provide affordable, world class Pay TV services across Africa. SES is the leader in providing satellite services and well regarded for its reliable and comprehensive networks, and we are confident of realizing our mission, together with SES, of enabling every household in Africa to have the chance to experience digital TV."
"Both SES and StarTimes have continued to invest in the African market over the past few years. We are proud to be a part of the growth of StarTimes as it ventures into new markets and we look forward to supporting their development in the region," said Ferdinand Kayser, Chief Commercial Officer of SES.
Additionally, SES revealed that Patrick Biewer has been appointed by the LuxGovSat S.A. Board of Directors as its Chief Executive Officer (CEO), effective July 1, 2015.
Jointly held by SES and the Luxembourg Government, the company's objectives are the acquisition, the launch and the operation of a satellite for the provision of governmental and military communication services. Patrick Biewer is a senior SES executive with proven experience in developing a start-up business into an established operation. Patrick has been with SES for 22 years, holding positions in the areas of IT, Operations and Engineering which have supported the development of a track record in business development, product management, sales and marketing. Since 2010, he has been Managing Director of SES Broadband Services (SBBS), the entity delivering broadband internet services via satellite. In his role as the LuxGovSat CEO, Patrick Biewer will be in charge of the development of commercial activities and of the customer relations management.
Deputy Prime Minister, Minister of Defence and Minister of the Economy, Etienne Schneider, said, "With LuxGovSat created and the new satellite ordered a few months ago, the appointment of a CEO was the next step in our joint project with SES. This public-private partnership will enable Luxembourg to meet its expanding obligations in European defence and to further diversify the national economy in a key technology sector."
Karim Michel Sabbagh, President and CEO at SES, said, "The appointment of Patrick Biewer assures LuxGovSat of strong leadership. Patrick's deep knowledge of the satellite industry and his management skills will be indisputable assets to the company."
SES-16/GovSat is a multi-mission satellite using dedicated military frequencies (X-band and military Ka-band) to provide high-power and fully steerable spot beams for multiple government-specific missions. The satellite will cover Europe, the Middle East and Africa. SES-16/GovSat, has been ordered from the satellite manufacturer Orbital ATK, Inc. (NYSE: OA). It will be positioned at 21.5 degrees East and is scheduled for launch in Q2 2017.