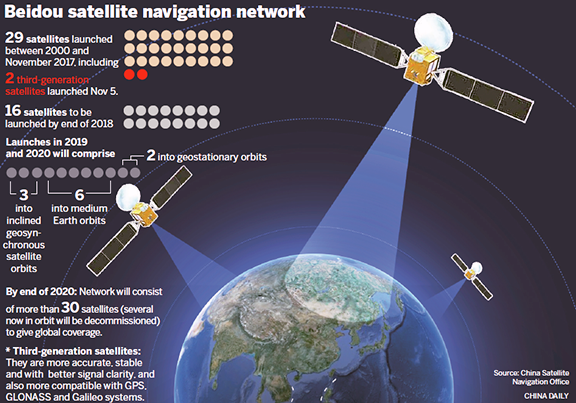 In what is an ongoing parade of significant launches, China has just sent two new satellites of the BeiDou Navigation Satellite System (BDS) into space via a Long March-3B carrier rocket from the Xichang Satellite Launch Center in Sichuan Province at 2:07 a.m. on November 19.
The satellites entered MEO more than three hours later and will work with the 17 other BDS-3 satellites that are already on orbit. These also happen to be the 42nd and 43rd satellites of the BDS satellite family.
With this successful launch, the basic BDS constellation deployment is now complete. China plans to provide navigation services with the BDS-3 to the Belt and Road partner countries by the close of this year, marking a key step toward a global navigation service.
Article sourced from Xinhuanet.