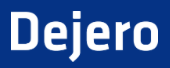 On May 19, two companies partnered together to enable Corus Entertainment's Global News and Entertainment Tonight (ET) Canada to deliver high-quality live video coverage of Prince Harry and Meghan Markle's Royal Wedding to their 3 million+ television and online viewers.
The companies are Dejero, a provider of cloud-managed solutions that provide video transport and internet connectivity while on the move or in remote locations, which partnered with Intelsat (NYSE; I) the operator of the world's first Globalized Network and a major provider in integrated satellite communications.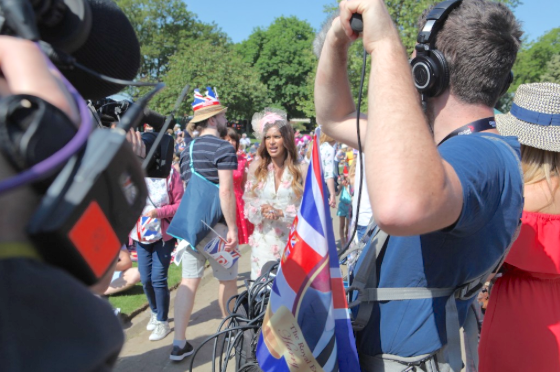 Bogdan Frusina, founder of Dejero stated that when planning for major events such as the Royal Wedding, securing reliable connectivity for their video over IP workflow is top of mind for a broadcaster's technical producer when surveying potential locations. Broadcasters must have an extremely high degree of confidence that their live feeds will be transmitted without fail. The Dejero CellSat blended connectivity solution provided broadcasters with the confidence they needed to go live in Windsor, where large crowds were likely to cause cellular network congestion, and fiber was not readily available.


Mark Blanchard, manager, network resources at Global News added that time and resources are extremely limited in a high-profile event like the Royal Wedding. Their crews need to be able to do their jobs quickly and easily without having to worry about technical complications. With access to the blended CellSat network, they had a strong, reliable connection to provide a high-quality feed. Using CellSat to blend cellular and satellite enabled them to take advantage of the strengths of both transmission technologies and deliver exceptional coverage of the Royal Wedding with little stress or technical issues. Thanks to Dejero and Intelsat, their coverage of the event was first-rate.

Dejero's CellSat solution intelligently blends cellular connectivity from multiple mobile network carriers with Intelsat's Ku-band IP satellite connectivity to provide the necessary bandwidth on demand to reliably deliver exceptional picture quality while on location.

"The Royal Wedding is a perfect example of why a solution like CellSat is needed by broadcasters around the world," said Rob Cerbone, vice president and general manager, media at Intelsat. "By seamlessly blending cellular and satellite connectivity, CellSat enables broadcasters to focus on capturing a historical moment and telling the story at hand. The blend of satellite and cellular technology provides broadcasters with the reliability, quality and redundancy needed to go out in the field and confidently know that they will have an exceptional connection and the ability to cost effectively distribute their content to millions of people regardless of location."

Launched in August last year across North America, CellSat made its NAB debut in April and won the IABM Broadcast and Media (BaM) award in the 'Connect' category. Rollout in Europe is planned for later in 2018.

On the day of the wedding, Global offered its viewers seven total hours of on-location coverage with extensive reporting of every matrimonial detail. During the build-up and post-event, ET Canada's Cheryl Hickey and Sangita Patel delivered special reports live from the UK and, joining the coverage on the road for the week of the wedding, Global's award-winning flagship newscast, Global National anchored by Dawna Friesen, was broadcast live each evening from Windsor, England,

[1] As of May 25, according to Corus entertainment, overnight Numeris data put Global's coverage of the wedding at 434,000 viewers for the 5:30 a.m. to 11 a.m. time slot. Global News' live online stream garnered three million views. As of May 24 Global News and ET Canada's Royal Wedding content on YouTube reached more than six million unique viewers, and the full ceremony replay achieved more than 1.8 million views. Globalnews.ca also saw 4.35 million page views on its Royal Wedding content, and the network's Facebook videos saw 2.23 million views.
[1] Numeris PPM Data, Total Canada, Global Total, AMA(000) Ind.2+, May 19th 2018