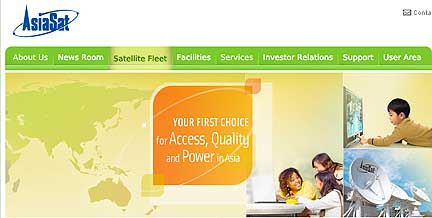 [SatNews] Space Systems/Loral (SSL) and Asia Satellite Telecommunications Co. Ltd. (AsiaSat) have announced that AsiaSat 8 has arrived at the Cape Canaveral Air Force Station in Florida, where it will be launched aboard a Falcon 9 launch vehicle by SpaceX.
The satellite is currently being prepared for a July launch, which will mark the first Falcon 9 launch for AsiaSat and SSL. AsiaSat 8, with Ku and Ka-band payloads, is designed to provide direct-to-home (DTH) television service, data broadcasting, and telecommunications services in Asia and the Middle East. When launched, AsiaSat 8 will be co-located with AsiaSat 7.

The additional capacity from AsiaSat 8 will help meet growing market demand and ensure the delivery of exceptionally high power and quality service to its customers. In addition to a Ka-band payload, AsiaSat 8 will have four Ku-band beams serving China, India, the Middle East and South East Asia and the satellite is equipped with inter-beam switching to meet specific customer requirements.
"I would like to thank AsiaSat for its long term trust and confidence in SSL," said John Celli, President of SSL. "We are pleased that AsiaSat 8 has arrived safely at the launch base and now, after many years of working together, both AsiaSat and SSL eagerly anticipate our first SpaceX launch."

"SSL is an important contributor to our fleet expansion," said William Wade, President and Chief Executive Officer of AsiaSat. "We are pleased that AsiaSat 8 has arrived in Cape Canaveral safely and look forward to the launch to bring new and quality capacity to multiple markets in Asia and the Middle East."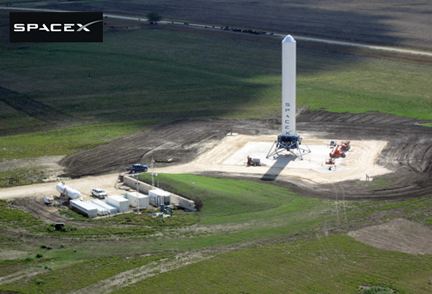 AsiaSat 8 is based on the highly reliable SSL 1300 platform, which provides the flexibility to support a broad range of applications and technology advances. It is the third satellite that SSL has built for AsiaSat and there are currently two additional satellites, AsiaSat 6 and AsiaSat 9 in the SSL backlog.
The AsiaSat infosite is located at http://www.asiasat.com/
More information regarding SS/L may be gleaned at http://www.sslmda.com/
The SpaceX infosite may be accessed at http://www.spacex.com/