[SatNews] Inmarsat (LSE: ISAT.L) has revealed that its IsatPhone portfolio is now approved for operation in Brazil.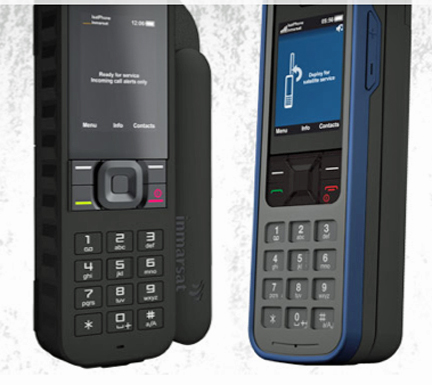 The handheld satellite phones provide reliable voice, data and GPS location services globally whether at sea or on land, ensuring seamless and reliable communications in areas where terrestrial and mobile networks cannot reach. Inmarsat's satellite phones can now be distributed by Globalsat Brazil, Brazil-based operating member of Globalsat Group, a leading provider of mobile satellite services in Latin America since 1999.
IsatPhone Pro and IsatPhone 2 operate over Inmarsat's global I-4 satellite network with an average network availability of 99.9 percent across the world. This has made the phones a favorite of emergency first responders; humanitarian aid organizations; journalists reporting from the field; companies operating in the mining, oil and maritime industries; and other organizations whose activities take them to areas where other forms of communications are unreliable or nonexistent.
"We are expanding our service offerings into Brazil, the seventh-largest economy in the world and one of the fastest-growing, because we see a tremendous potential for growth in the satellite communications space in the country," said Robert Darias, Director of Sales in Latin America for Inmarsat's Enterprise business unit. Darias discussed growth opportunities in the Brazilian satellite market at the Congresso Latino-Americano Satélites in Rio de Janeiro in September.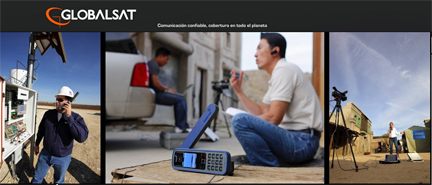 Each phone, with its own unique features, is engineered to operate in extreme conditions, providing peace of mind to the users that they can remain in contact at all times, even in the absence of a fixed terrestrial or cellular network.
Alberto Palacios, CEO of Globalsat Group, said, "We are able to finally provide companies and government entities operating in such industries as mining, power, shipping and humanitarian relief the ability to communicate where and when it's needed most."
For additional information regarding the IsatPhone, please visit
http://www.inmarsat.com/service-collection/isatphone/
For more information on purchasing an IsatPhone Pro or IsatPhone 2 in Brazil, visit Globalsat Brazil at http://www.globalsatgroup.com.br