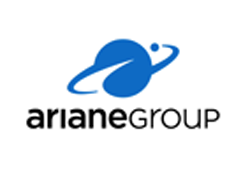 Airbus Safran Launchers, the joint venture created at the initiative of the Airbus and Safran groups in order to reorganize the European launchers sector, is now to be known as ArianeGroup — the change in corporate name will be effective as of July 1, 2017.
This change in identity, embodied in one of Europe's biggest successes, is the logical next step following the decision of the ESA Member States at the Ministerial Conference in Luxembourg on December 2, 2014, to create a new family of European launchers around Ariane 6 and to give greater responsibility to the industry under a new governance system. Just over two years after its creation by the Airbus and Safran groups in January, 2015, and less than one year after finalization on July 1, 2016, the new company has reorganized the European launchers sector by redefining and implementing an efficient and optimized industrial organization.
The new identity of Airbus Safran Launchers now reflects its existence as an international group, consistently strengthens the coherence of the image with its Arianespace subsidiary, and marks its total commitment to the current and future success of all its large-scale programs as well as its space equipment activities. Today the group, with more than 9,000 highly qualified European staff, is able to offer its customers a completely integrated and comprehensive space launcher program, such as Ariane 6, from design to development, production, marketing and finally operation.
The name ArianeGroup is accompanied by a new logo and a brand architecture which covers all the subsidiaries controlled by the group: Arianespace, APP, Cilas, Eurockot, Nucletudes, Pyroalliance and Sodern. ArianeGroup and its subsidiaries, will present themselves under their new identity at the Paris Air Show from June 19 to 25, 2017 (Chalet 400, Row S2 and Stand B272, Hall 2A).
Alain Charmeau, CEO of Airbus Safran Launchers, stated that flying the flag for the world's most reliable launcher and its successor, which the company is developing with the firm's European space industry partners, brings the group and its subsidiaries together under the banner of European excellence and prestigious space history. All the employees of the Airbus Safran Launchers group will, as of July 1, be united under the same name, something that is a real source of pride for the teams. They will be more integrated and efficient than ever and will continue to serve all customers, regardless of their field of activity or their products, with the goal of achieving consistently greater reliability, competitiveness and innovation.