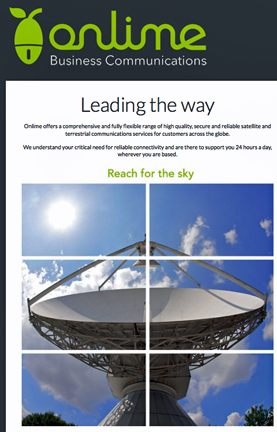 [SatNews] Onlime signed a contract during the IBC2014 event in Amsterdam with Gazprom Space Systems, taking capacity on Yamal-402 satellite to increase Ku-band offerings to address a growing demand in Sub-Saharan Africa.
Onlime has full Ku- and C-band satellite coverage for VSAT services over the African continent, providing reliable business communications solutions to the enterprise market, whether directly through one of its own offices or via its substantial network of partners and VSAT resellers. Excellent coverage and the reliability of Yamal-402, in combination, with its long expected life, makes it a good fit for further penetration into many markets within its footprint, allowing for small VSAT terminals to be deployed in majority of locations in Africa. Onlime services include enterprise quality VoIP across Africa.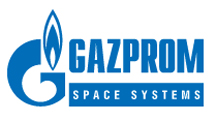 Paul Ziegler, Onlime CEO said, "The addition of Yamal-402 is part of network strategy to be able to offer seamless coverage across the African continent to address the needs of the market."
To learn more about Onlime, please visit http://www.onlime.com