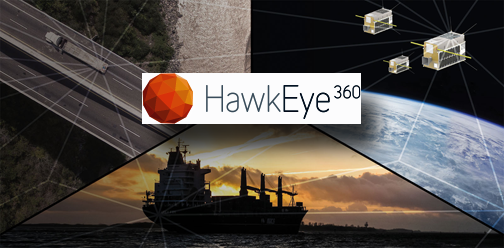 HawkEye 360, Inc
., the firm that is developing a new, space-based radio frequency (RF) mapping and analytics system via a constellation of small satellites in LEO, has added J. Beau Jarvis to the executive management team as the firm's Chief Revenue Officer — his focus will be on sales, business development and corporate growth.
Jarvis comes to HawkEye 360 from Planet, where he led that company's international revenue growth by building a worldwide partner program, successfully establishing an international customer base, and creating comprehensive market strategies for new products and services. Jarvis brings more than 20 years of experience working with remote sensing data and geospatial technologies, having also supported sales at Trimble Geospatial, and offers deep understanding of the commercial markets for those types of solutions across the Americas, Asia, Europe, and the Middle East.
HawkEye 360's constellation of smallsats, which will be flown autonomously in formation 600 kilometers from the Earth's surface, aims to enable commercial applications such as allowing governmental entities and corporate customers to closely monitor transportation networks across air, land and sea to ensure normal and safe activity. For government regulators, telecommunications companies and satellite broadcasters, HawkEye 360's system is being designed with the ability to monitor RF spectrum usage to help identify areas of interference, better understand spectrum deployment, and avoid negative impact to operations. The system could also help to detect and locate activated emergency beacons to improve response times in life-threatening situations.
Jarvis stated that HawkEye 360's RF-based technology solution doesn't exist anywhere else in the smallsat industry and creates opportunities in the commercial market for innovative collaborations, unique products and new services. By combining HawkEye 360's RF data analysis with partners who offer EO imagery, for example, the company can meet growing market demand from domestic and international customers for a complete monitoring solution.