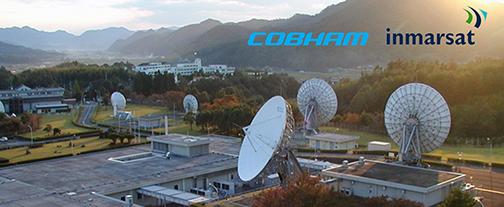 Cobham SATCOM will provide L-band ground infrastructure for Inmarsat's I-6 constellation, currently set for first launch in 2020 — the company's next generation radio access network (RAN) leverages scalable technologies to deliver a more flexible, digital system, enabling Inmarsat customers to keep pace with market requirements.

According to the company, I-6 will be the world's most advanced L-band satellite constellation. The network will extend Inmarsat's L-band BGAN offering, delivering additional capacity while enabling future capabilities from advanced global safety services and low cost mobile solutions, to Internet of Things (IoT) applications.

This initiative continues a 30-year plus partnership between Cobham SATCOM and Inmarsat extending across land, maritime, space, and aviation. In addition to producing market-leading user terminals in all categories, Cobham SATCOM has developed and maintained the L-band radio access network and constructed Inmarsat Land Earth Stations in 17 countries since 1990.
Executive Comments

Paul Kahn, President of Communications and Connectivity at Cobham, said this next chapter in the partnership with Inmarsat builds upon the firm's track record of mutual success and strengthens Cobham SATCOM's position as a global market leader in satellite ground infrastructure. Both Cobham and Inmarsat share the vision and mission of improving connectivity for users and their devices everywhere. By ensuring global availability of reliable safety services, hundreds of lives can be saved every year.

Peter Hadinger, CTO, Inmarsat, added that Inmarsat-6 extends Inmarsat's commitment to L-band customers through the 2030s and allows the company to expand the capabilities of this unique communications architecture to new and improved services. Securing the highest performing and most innovative hardware for Inmarsat-6 has been a critical focus for Inmarsat — long-term partner Cobham SATCOM meets the firm's rigorous specifications and continues to provide Inmarsat with a sustainable, competitive advantage.