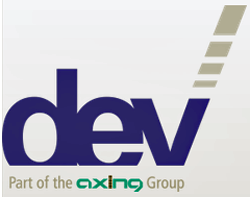 DEV Systemtechnik has named Manfred Mettendorff to the role of Managing Director of the company.
With more than 22 years of experience in the global communications and IT industry at Fujitsu Semiconductors and Socionext, Manfred Mettendorff brings unique qualifications to the role.
Based in Germany and temporarily in Silicon Valley, California, Mettendorff has held various managing positions in marketing, sales, business development and engineering and has directed entire business units. Before joining DEV Systemtechnik, he was instrumental in Fujitsu's and Socionext's communications business and introduced the industry's first coherent transceivers for optical networks. Mettendorff holds an engineering degree (Dipl. Ing.) in electronics with a major in communications.
The addition of Manfred Mettendorff to DEV Systemtechnik's management team strengthens the company's expertise as the firm continues to expand into world markets. To assure a smooth transition of DEV's top management, Jörg Schmidt, current Managing Director, founder and shareholder, will continue to lead the sales and marketing department.