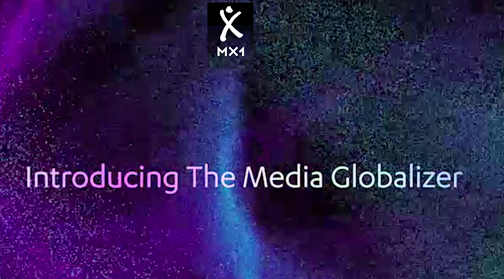 A leading, international operating distributor of TV, home video and new media content — Beta Film Ltd. — has just extended their existing service contract with MX-1, a wholly-owned subsidiary of SES S.A. (Euronext Paris and Luxembourg Stock Exchange: SESG).

This new long-term contract extends and expands the existing agreement, which began in 2009, and covers a wide range of services, including content, picture, data and meta-data management. Beta Film uses the innovative MX1 360 platform which bundles all MX1 media services and allows customers to manage and distribute content on a single, hybrid cloud-based platform.
According to Christoph Muehleib, the SES Vice President Sales and Marketing executive who is responsible for ASTRA and MX1 in Germany, Austria and Switzerland, "The renewed long-term relationship with Beta Film is once again a solid example that MX1 can serve and satisfy the widest and most differentiated scale of customer requirements, not only in broadcasting but also in the highly challenging international licensing business."
David Kratz, the Managing Director of Beta Film GmbH in Munich, added that MX1 and its integrated workflow enables his firm to respond to customer requests faster and more efficiently, and to target and tailor the distribution of our digital video content to the exact needs of linear, on-demand or IP-based platforms.
Additionally, Sky Deutschland has signed a multi-year contract extension for back-up services with MX1.
The contract ensures that, in case of any technical issues with Sky Deutschland's main signal, the broadcaster's programming will be restored in a short timeframe from the MX1 Broadcasting Centre in Unterföhring, Germany. The agreement includes playout and turnaround services, such as encoding, multiplexing, and encryption, as well as uplink services. To support these services, the MX1 Broadcast Centre will concurrently receive all necessary data and video transmission material from the Sky channels.
Christoph Mühleib stated that this new agreement with Sky confirms the trend that business continuity is becoming more and more important, even in the broadcasting industry. All of MX1's existing customers, new customers, as well as other stand-alone broadcast channels can benefit from these continuity services.