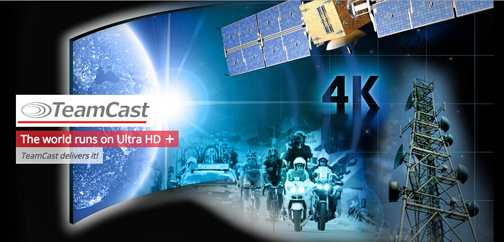 TeamCast, a firm firmly engaged in digital modulation technologies for Digital Terrestrial Television (DTT), Wireless Transmission and Satellite Applications around the globe, has been selected to contribute to the Magellan project.
The Magellan project will be conducted by the French Space Agency (CNES) and involves several international companies within the satellite industry, including Thales Alenia Space. The focus of the project is the building and testing of the ground segment of an advanced broadband and broadcast access network. Using High Throughput Satellites (HTS), the project is investigating and testing very high-speed Internet access and broadcast services into areas where no high speed ADSL or fiber is available.
TeamCast will provide the HTS modulation—based on their latest TYGER wideband modulator—as well as the digital pre-corrector of the linear and non-linear elements of the complete transmission chain. Specifically, the 500 Mbaud capability and the DVB-S2X / Annex M / GSE features of TYGER will be at the heart of the direct link modulation section of the broadband access network.