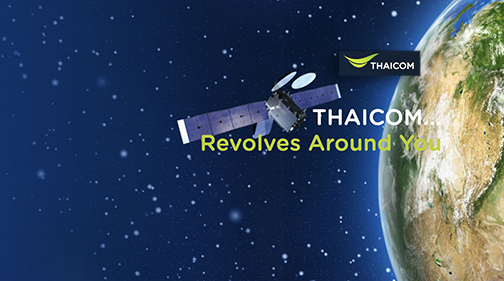 Thaicom Public Company Limited (Stock Exchange of Thailand: THCOM) has appointed Anant Kaewruamvongs as new Chief Executive Officer and Director of the Board, effective May 1, 2018.
Mr. Anant takes over from Mr. Paiboon Panuwattanawong who resigns from his positions as Director, Member of the Executive Committee and Chief Executive Officer, effective May 1, 2018. Anant Kaewruamvongs has more than 30 years of experience in the IT and telecommunications sectors in Asia where he has held several executive positions. He was the CEO and managing director of CS Loxinfo, a leading Thai IT solutions provider, from 2013 to 2018. Mr. Anant obtained a Master of Management from SASIN Graduate Institute of Business Administration.
Prasert Bunsumpun, Chairman of the Thaicom Board of Directors, said that Anant's extensive experience makes him the ideal candidate to lead the company as the navigates through the next stage of growth and diversification of the firm's business. Mr. Paiboon's contributions and dedication to the company, and the Thai satellite industry in particular, have been immeasurable. During his career with Thaicom of more than 25 years, the company developed into a world-class, regional satellite powerhouse. He and his leadership team have successfully embarked on a difficult restructuring process of Thaicom's business and organization during difficult times for the satellite industry and Thaicom.
Anant Kaewruamvongs, the new CEO of Thaicom, said, "I thank the Thaicom Board of Directors for their trust in me and support. I am excited to lead Thaicom into its next phase of development, building on the achievements of Mr. Paiboon and his team. Our focus will be on strong execution to advance and diversify our business. In order to meet the challenges head-on, our focus on business diversification will help deliver the business results expected by our shareholders."