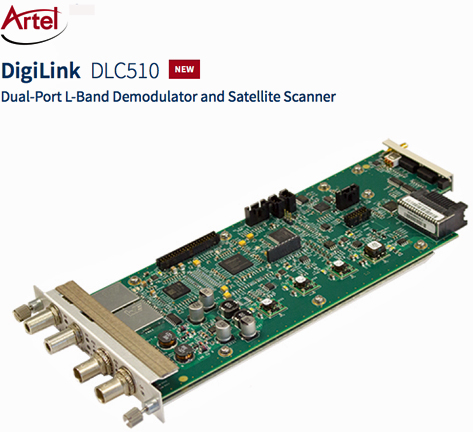 Artel is going to showcase their DLC510 multipurpose Dual-Port L-Band Demodulator and Satellite Scanner at InfoComm 2016 at their booth N356.
The DLC510 adds new satellite scanning functionality to the company's DigiLink media transport platform. The DLC510 functions as an L-band satellite demodulator and as a fully automatic L-band satellite scanner. Using DigiLink's flexible DL Manager HTTP- and SNMPv2-based element management system, the DLC510 provides essential RF information, modulation data, and other key metrics used in daily operations in an easy-to-read list. Operators can then select a specific satellite transponder and send the demodulated signal to the ASI output for transport by other DigiLink modules over IP or fiber networks.
The company has also launched an all-new, multiplatform website. The new site integrates the previous DigiLink and FiberLink sites and offers new features and functionality designed to provide a simplified and more user-friendly experience for mobile and desktop users.