[SatNews] A real vote of confidence for Cobham plc which is in SatNews.com again today.
Cobham Analytic Solutions business has been selected as a
prime contractor to provide infrastructure and deployment support services to the Missile Defense Agency
. Through an Indefinite Delivery / Indefinite Quantity (IDIQ) contract, Cobham will be
eligible to compete for task orders over the next five years through the Missile Defense Agency Engineering Support Services (MiDAESS) engineering contract.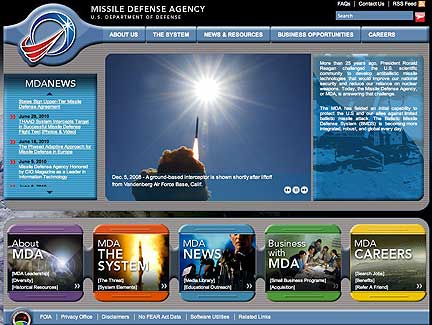 Cobham Analytic Solutions is a strategic business unit of Cobham Defense Systems and is comprised of technical and military domain experts with security clearances and secure facilities and communications to provide defense customers the full scope of services necessary for successful weapon systems design, development and employment. Cobham Analytic Solutions employs approximately 1,200 people based across 20 U.S. sites, with principal locations in and around Washington D.C., in Huntsville, Alabama, Southern California and Colorado Springs.
"Cobham is one of a small number of contractors selected through a
highly competitive process to provide services under the MiDAESS contract
," said
Randy Morgan
,
Vice President, Cobham Analytic Solutions
. "This award underpins our business with the Missile Defense Agency and is great news for our employees and industry partners."
Cobham's products and services have provided products and services for the sophisticated military and civil systems for more than
75 years
, providing personal safety, improving communications, and enhancing the capability of land, sea, air and space platforms.
The Company has four divisions employing some 12,000 people on five continents, with customers and partners in over 100 countries and annual revenue of some £1.9bn / US$3 billion
.