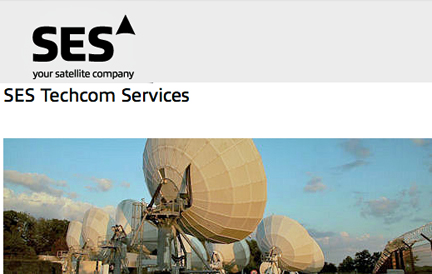 [SatNews] SES announces the company will receive visits from a number of key politicians as presidency of the European Union council moves to Luxembourg for six-months at the same time as the EU renews its commitment to delivering next generation technologies.

Delegates already confirmed to visit the SES headquarters in Betzdorf, Luxembourg, include the European Security Ambassador and European telecom regulators, as well as agriculture and transport councilors. Guests will be taken on a tour of the headquarters, including its Antenna Park, and have the opportunity to view a range of solutions from SES' subsidiaries, such as SES Techcom Services which will show a video demo of its e-health platform SATMED, the technology behind ADS-B—aircraft surveillance technology—and maritime equipment.

The visit comes following an EU communication on the Digital Single Market which lays out a road map of 16 planned initiatives in three 'pillars', some of which directly affect SES or, in particular, its media customers and competitors, for example, telcos, MNOs and cable and fiber operators.
SATMED, which is led by the Luxembourg government and is the e-health extension of the disaster recovery platform emergency.lu, is deployed at a number of locations in Africa and has already made significant strides in the e-health market.

Meanwhile, ADS-B determines the position of an aircraft through satellite navigation and a periodic signal which is broadcast from the aircraft, enabling it to be tracked.

The program of political visits will run for the rest of the year until December.
Executive Comment

"When building a digital society, satellite offers a number of advantages, of which the EU should take full advantage," said Director of SES Techcom Services, Gerhard Bethscheider. "Whether bridging the digital divide, providing disaster recovery or tracking aircraft, the capabilities of satellite are vast and we hope seeing our technology first-hand and hearing about its deployments around the world will be both educational and interesting to our guests."