[SatNews]
DataPath, Inc
. has entered into an exclusive technology licensing agreement with
MissionMobility
, wherein DataPath will manufacture certain MissionMobility mobile networking products, as well as develop new products based on MissionMobility technology—DataPath will also become an additional authorized service and warranty repair center for MissionMobility products.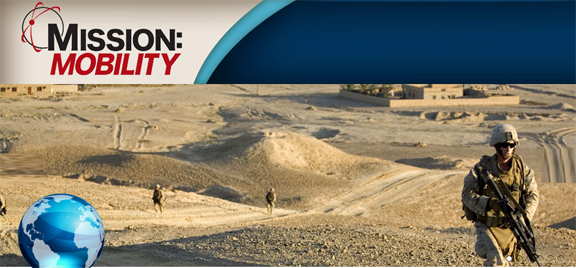 DataPath and MissionMobility provide complementary products and services designed specifically for remote and harsh operating environments that, when combined, enable significant added value for their customers. DataPath's remote communications solutions include the high-performance CommuniCase® (CCT) range of portable satellite terminals, MaxView® end-to-end network management and control software suite, and large-scale custom remote communications systems for both transportable and fixed satellite networks.
MissionMobility's secure "tactical edge" networking products under this licensing agreement include the popular Endeavor, NOMAD, and WolfPack lines, designed to provide secure communications capabilities for mobile and forward deployed personnel. By combining both companies' product lines, DataPath will enable teams of tactical military users, first responders, oil and gas operators, and broadcasters to have a highly mobile, integrated networking solution optimized for multimodal connectivity over satellite, wireless, or fixed communications.
DataPath has extensive ISO certified manufacturing capabilities in its Duluth, Georgia, facility. The company will use its expertise in manufacturing custom satellite systems to develop a new tightly integrated complete communications solution with the addition of MissionMobility's mobile networking product line. As an authorized service and warranty repair center for MissionMobility products, DataPath will leverage its professional services expertise in the field, network operations center (NOC), cyber security services, and 24/7 technical support and incident response to support MissionMobility products worldwide.
This collaboration with DataPath is part of MissionMobility's ongoing strategic plan to reach new markets with its products. Through DataPath's wide reach, MissionMobility will gain access to new customer segments around the globe. The integration of capabilities between these two companies will provide leading-edge communication solutions for military, commercial, and humanitarian organizations worldwide. As customer needs evolve, MissionMobility and its partners will evolve with them delivering creative, effective communication solutions to enhance global operations and better serve the highly mobile end user.