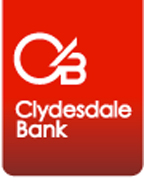 A software company which gathers and analyses environmental data from space is planning to recruit staff and target growth, with support from Glascow-based Clydesdale Bank.
Edinburgh-based Ecometrica is a sustainability software and data services company, which also has offices in London, Boston and Montreal. The company recently agreed a funding package of £622,000 from Clydesdale Bank to facilitate growth across the company. The deal for Ecometrica is the first to be secured in Scotland from Clydesdale Bank's recently launched Emerging Technology Unit—a team created to support high growth technology businesses and led by Tom Brock.
The business, which was founded by Dr Richard Tipper, Gary Davis and Bertrand Revenaz in 2008, works across the environment and sustainability reporting industry as well as the rapidly growing downstream space sector. It deciphers and combines data sent from satellites with traditional ground based data sets to enable more than 250 leading organisations, including FTSE 350 firms, to manage and monitor their environmental impacts, and increase overall business performance.
Last year, Ecometrica won a significant contract from the UK Space Agency to set up and co-ordinate a network of virtual regional Earth Observation Labs in order to help monitor the state of forests, agriculture and water resources. This major international project seeks to address a lack of usable data from the huge volume of images being sent to Earth from satellites. It followed a landmark contract win for the firm in 2014 from the European Space Agency to support satellite monitoring and evaluation of the UK's International Climate Fund (ICF) forest activities.
The creation of Clydesdale Bank's Emerging Technology Unit is part of the bank's partnership with the British Business Bank under its ENABLE Guarantee program. This partnership will see up to £125 million of lending by Clydesdale Bank to help small businesses reach their growth ambitions.