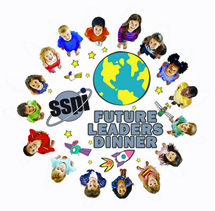 [Satnews] Space Systems Loral (SSL) announces that Payload Manager, Jennifer Salmon, was honored by the Society of Satellite Professionals International (SSPI) as a future industry leader.
The award, which recognizes young satellite industry professionals for outstanding achievement, was presented at the annual Future Leaders Dinner, which took place on November 10 in conjunction with the SATCON 2015 industry conference in New York.
"Jennifer Salmon is a remarkable young woman who had high scores across all of the judging criteria," said Robert Bell, Executive Director of SSPI. "SSL clearly has a culture that gives talented professionals the opportunity to learn, grow and excel as demonstrated by its record of six Promise Award winners over the past seven years."

Jennifer Salmon joined SSL in April 2006 as a Test Verification Payload Engineer after graduation from California Polytechnic State University, San Luis Obispo in California. She rapidly progressed from her role as an individual contributor and valuable team player to a Section Manager for the Payload Systems Engineering group. Having gained the full end-to-end experience from design through test, Jennifer was then promoted to Payload Engineering Manager as one of the youngest individuals ever to take on this role at SSL and is now managing the payload of one of SSL's most complex satellites.

Among the achievements that helped propel her success, Jennifer played a leadership role in planning and coordinating investigative passive intermodulation testing of a very complicated antenna configuration that pushed the power limits of SSL's test range. The success of her work resulted in new standards and guidelines for the payload department, and she co-authored a paper reporting on the findings which was published in conjunction with the AIAA Space conference in 2014.

"For someone so young, Jennifer Salmon already plays a leadership role at SSL, both in meeting customer expectations, and in helping evolve our satellite solutions," said John Celli, president of SSL. "Our goal at SSL is to recognize excellence and to keep talented young professionals like Jennifer challenged and excited about the work they do. I'd like to congratulate Jennifer on this well-deserved award and to thank the SSPI for its ongoing programs and support for the satellite industry."

Since 2006, SSPI's Future Leaders Dinner has honored men and women 35 and under with the talent and motivation to advance into leadership positions in the satellite industry. Held in conjunction with the SATCON conference in New York, the Future Leaders Dinner helps the SSPI support scholarships, internships and educational development partnerships with the university sector.