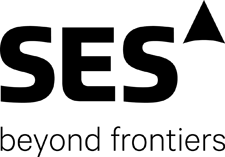 M7 Group, one of Europe's leading payTV providers, will be delivering the FIFA World Cup matches live in Ultra High Definition (UHD) to all subscribers of Canal Digitaal from June 14 to July 15, following an agreement with satellite operator SES and Dutch Public Broadcaster NPO/NOS.
The World Cup matches will be delivered live in native Ultra HD to all of M7 Group's Canal Digitaal subscribers via a dedicated channel called "NPO UHD," set up specially for the event. For the duration of the World Cup, NPO UHD will be broadcast via a dedicated transponder on Astra 23.5 degrees East, the key orbital position utilized by Canal Digitaal for the distribution of its main channels.

The UHD broadcast of the World Cup was initiated by Dutch public broadcasters NPO and NOS, which are keen to enable soccer fans to enjoy an enhanced viewing experience. As innovative front runners, NPO and NOS also see this UHD transmission as an opportunity to better understand the requirements to boost the uptake of this new TV technology in Dutch homes.
To enjoy all the FIFA World Cup matches in UHD, Canal Digitaal subscribers simply need to insert a suitable CI+ module with a smartcard in their UHD TV set. Since practically all UHD TV sets have a built-in satellite tuner, a separate UHD receiver is not required. For the encoding, M7 Group makes use of the latest generation encoders made available by Harmonic Inc. for this transmission.
Ferdinand Kayser, CEO of SES Video, said: that, thanks to M7, Dutch soccer fans will be able to follow each match and cheer on their favorite players in crystal clear picture quality — sports events have always been great strikers for new technologies, and this UHD broadcast of the FIFA World Cup perfectly illustrates that trend.
Additionally, SES will be broadcasting an 8K television signal via their satellite system for the first time during the annual SES Industry Days, held in Luxembourg on May 23 and 24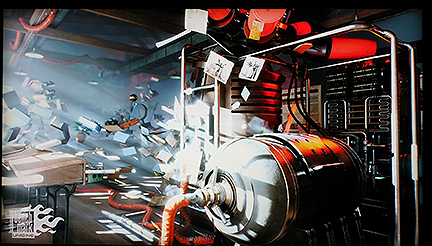 Relying on the new DVB-S2X standard that enables greater efficiency, the transmission will be carried out on a single 36 MHz transponder on ASTRA 3B. With a resolution of 7680x4320 pixels, the video will be encoded in HEVC and transmitted at a rate of 80 Mbit/s, which is four times higher than for a 4K signal. In addition, the test transmission will use a native IP formatted signal, providing some insights into the requirements of a future All-IP broadcast infrastructure for television.
For this demonstration, SES has partnered with Spin Digital, which developed the expertise to decode and playback 8K HEVC signals in real-time using a software solution, and also encoded the content using its HEVC encoder. In addition, SES teamed up with Sharp / UMC, which is providing the 8K screens.
The 8K content, with a frame rate of 60 frames per second and 10-bit color depth, features native 8K camera footage provided by PSNC (Poznan Supercomputing and Networking Center) and an 8K animation (CGI) provided by Unigine Corp.
Thomas Wrede, VP, New Technology & Standards at SES Video, said that even though 8K remains challenging with the video codecs available today, and is several years away from introduction to consumer homes, this demonstration shows that satellites are now capable of carrying 8K signals. As SES Video always strives to take the video experience to the next level, the company is proud to provide this exciting glimpse at the future of television. At the same time, the company will continue to be very much focused on customer and partners support in bringing current technologies, such as 4K UHD and HDR, to consumer homes.