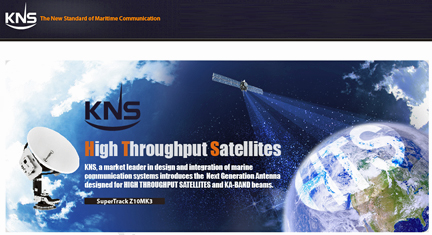 [Satnews] KNS, Inc. announces their first dual band Ka/Ku satellite COTM antenna, expanding their SuperTrack Series that requires no physical labor to change frequencies.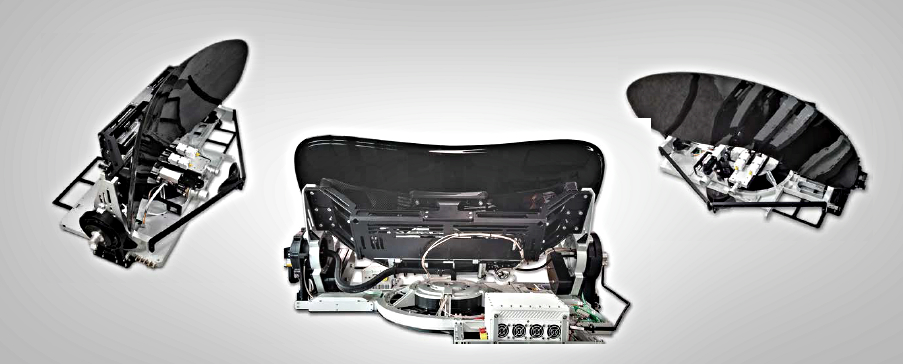 Frequencies are automatically changed by the satellite modem or manually through the control software. This simple to install and operate COTM broadband satellite antenna provides quality, reliable and secure voice, data and cloud applications, for multiple applications, such as trucks, airplanes, Unmanned Ariel Vehicles (UAVs), submarines, helicopters, satellite News Gathering (SNG), Cars, Tanks and much more. The elliptical reflector is low profile and is equivalent to a 0.9 meter antenna.
"Our engineering department developed a totally new type of patent-approved satellite antenna to meet the demanding needs of our customers who require fast, secure communications on the move," said Noah Chung, Director, KNS, Inc. "The key to a successful antenna is to provide as much automatic functionality as possible. We, therefore, included in our new COTM antenna automatic tracking that allowed tracking according to input parameters, automatic collection of longitude, latitude, heading, azimuth and elevation data. We even created automatic polarization switching and automatic frequency band feed switching."
One of the unique features of the automatic switching is the ability to adjust from linear 180º Ku-band to Ka-Band with a selectable Left Hand Circular Polarization or Right Hand Circular Polarization (RHCP) in any combination for roaming purposes. Other important key features include self-diagnosis and monitoring, and satellite re-acquire time of less than 5 seconds, self-diagnosis and monitoring.
The COTM antenna operates under the following frequency: KU-Band - RX: 12.25 GHz-12.75 GHz - TX: 14.0 GHz-14.5 GHz KA-Band - RX: 19.6 GHz-21.2 GHz - TX: 29.4 GHz-31.0 GHz With regards to the Antenna Gain: KU-Band - RX: 39.4 dBi @12.5 GHz - TX: 40.2 dBi @14.24 GHz KA-Band - RX: 44 dBi @20.4 GHz - TX: 47.5 dBi @ 30.2 GHz.
The COTM has been built with ruggedness and durability in mind and has an elliptical carbon fiber reflector and uses dual feed technology—plans are already in the works to migrate their maritime terminals in Q2 of this year.