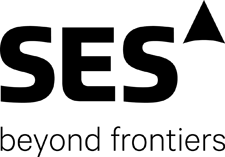 Sputnik Telecommunications Entertainment Company (STECCOM), Russia's major satellite communications operator and a developer of VSAT-based communication systems, will elevate the passenger and crew inflight connectivity (IFC) experience across the Commonwealth of Independent States (CIS) region and Europe by using SES satellite capacity and associated services via SES Network.
Under the agreement, STECCOM will leverage a high-capacity, global managed services platform built on an open architecture. SES Networks global mobility solution will enable the service provider to customize and efficiently distribute bandwidth, adapting their offerings according to the needs of commercial passenger aircraft and business jets operating on their network. Additionally, STECCOM's customers will benefit from high-speed, high-throughput connectivity.

Also, SES Networks and STECCOM will use each other's ground facilities, opening up opportunities for enhanced connectivity across Europe, Russia and Central Asia. This ground infrastructure is key in ensuring efficient delivery of bandwidth to meet the rising demand for high-quality IFC services in this dynamic market.
Oleg Kuts, the CEO at STECCOM, said that with this agreement, the company is positioning itself to extend its aeronautical network throughout Europe and will be able to create opportunities for future reach beyond this geographical area. This partnership with SES Networks gives the firm access to a multi-band, multi-orbit aero platform, which allows them to offer differentiated solutions.
Elias Zaccack, EVP, Global Sales, at SES Networks, added that passengers today expect to have quality connectivity when they are up in the air, just like they do when they are at home. SES Networks is delighted to be supporting STECCOM in its ambition to reliably deliver the highest quality of connectivity and elevate the travel experience for air passengers in Russia and adjoining markets, and to help airlines in the region expand their number of connected aircraft.