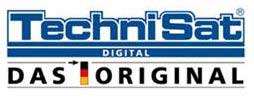 TechniSat, known in Germany for digital receivers and a provider of IDTVs, is expanding into the French market and has set up TechniSat Digital France E.U.R.L. in the French capital, Paris.
Based in Daun/Vulkaneifel (Germany), TechniSat Digital GmbH develops and manufactures
home electronics and information technology products
in Germany and across Europe. Following continued expansion, TechniSat recently set up its own sales office in France to respond to the increasing demand for high-quality home electronics. TechniSat Digital France E.U.R.L. is based in the French capital and is responsible for sales of TechniSat products in France, working in close collaboration with the Export/Retail department at the company's headquarters in Daun/Vulkaneifel (Germany), which has been dedicated to controlling the development of export activity since spring 2009.
A pioneer in satellite reception in Germany, TechniSat has had a growing range of products on the market for over 20 years. Besides high-performance satellite dishes from 33cm in diameter and high-quality professional technology such as measuring instruments, multiswitches, head-end stations and installation accessories for the digital satellite distribution sector, the company offers a broad range of different digital receivers for digital TV reception via satellite, cable and antenna (DVB-T).
  In 2005, TechniSat's years of expertise as the market leader for digital receivers in Germany enabled it to become the first supplier of deluxe television sets to launch a digital television offering an integrated multituner for every type of digital reception. The current range includes full HD IDTVs, developed and manufactured in Germany, with integrated dual HDTV multituners for digital satellite, cable and DVB-T, and screen sizes of 81-116cm.
  TechniSat products are manufactured at three sites in Germany, as well as at two sites in Poland and Hungary. The Export/Retail department located at the company's headquarters in Daun/Vulkaneifel in Germany is responsible for worldwide exports of TechniSat products. TechniSat Digital S.A. Luxembourg is responsible for export project business.