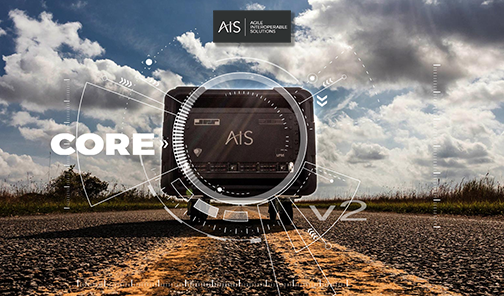 Agile Interoperable Solutions (AIS) will be attending several major industry-specific events in 2018 to demonstrate their CORE and Mobile CORE integrative technologies.

AIS will be exhibiting at the Governors Hurricane Conference in West Palm Beach, May13-18, the Department of Homeland Security Show in Houston from July 5-9 and APCO in Las Vegas from August 5-8.
AIS will display and demonstrate their flagship products, CORE (Common Operating Radio Engine) and Mobile CORE. CORE integrates landline, cellular, radio, WiFi and satellite communications in a portable, rugged enclosure supporting incident response and command and control functions. CORE is a complete solution combining hardware, software, mobile applications, and customer-tailored workflows and represents the state-of-the-art in interoperability systems connecting radio, cellular, satellite, hardline, and WiFi for seamless, efficient, and secure communications between multiple parties/agencies. All AIS CORE products are Band 14 capable, ready to support the FirstNet network roll out as it becomes available. Simply put, CORE saves time and lives.
Specifically, Mobile CORE is a communications hub for vehicle-based applications that integrates bonded multi-channel cellular LTE, WiFi, GPS, and Land Mobile Radio extension capabilities. Mobile CORE advantages include:
Small footprint, easy fit into a vehicle
Native DC power regulated for vehicle use
No moving parts to be affected by vehicle movement
Passively cooled for a wide range of temperatures
Four cellular LTE Chips
Large coverage area, secure Wi-Fi for bodycams and other devices
Unit embedded GPS tracking
Interconnect points for mobile data units, biometric equipment and other devices
Four cellular LTE radios on board that can hold sim cards directly in the unit or virtually from the sim library maintained in your data center.
Remote gateway management server to monitor, configure and check in on all gateways reducing maintenance and skill set required onsite to support the units
AIS CEO Vernon Guillermo said that from addressing the communications requirements posed by natural disasters, such as hurricanes, to protecting the nation's borders and in virtually any and every emergency situation, the company's seamless and integrative technologies can save the lives of first responders as well as potential victims through consistent, integrative communications.