Just after creating their subsidiary TeamCast Asia in Singapore in early May of 2016, TeamCast presents their most advanced solutions and products at Broadcast Asia 2016.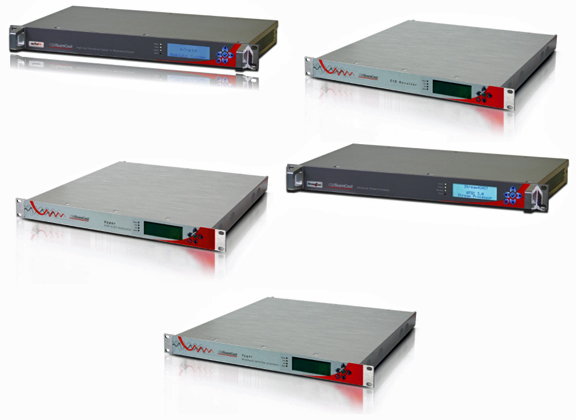 For satellite applications, TeamCast is presenting Vyper, a DVB-S/S2/S2X modulator with a highly efficient pre-correction mechanism, Tyger, its brand new High Throughput Satellite Modulator for broadcast and broadband applications and a complete DVB-CID compliant solution for combating satellite Interference with the two Vyper and Tyger modulators and a brand new CID Receiver. Additionally to product demonstrations made on its stand, TeamCast is contributing to the DVB-CID interoperability demonstration made on DVBs' stand 5L5-03 and is one of the few stops of the iRG Interference Mitigation Tour.
For Terrestrial Transmission, TeamCast is presenting its ranges of multi-standard modulators and high-end exciters offering ATSC1.0/3.0, DVBT/ T2, ISDB-T modulation. A specific focus is given on the world's first global and real-time ATSC3.0 solution, including the Stream4Cast processor and the exTra3.0 exciter for SFN transmission, with a world's unique centralized modulation approach.
TeamCast's solutions are shown on stand 4C4-02 at BroadcastAsia.