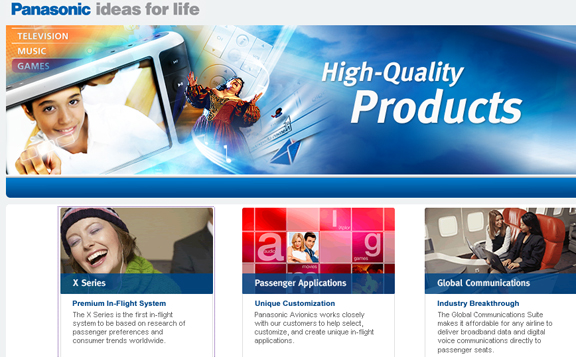 [SatNews] Panasonic Avionics Corporation (Panasonic) will double the size of its connectivity-equipped fleet by the end of 2014, following the FAA certification of a bird strike compliant radome for B777-200 aircraft.
The STC (supplemental type certificate) for the B777-200 radome paves the way for approvals on other aircraft types. Panasonic currently has more than 150 B777-200 aircraft scheduled for installation, and further STC approvals are expected in April for the B757, and for the B767 in September.
Earlier this week, Panasonic completed the installation of its award-wining Global Communications Services on the 400th aircraft, which is a United Airlines B747-400 commissioned in China. Over the past several days, Panasonic has installed its global broadband Wi-Fi service on nine separate aircraft for five different customers, including the B747-400 mentioned above, plus three B777-300s, two B747-800s, an A330, an A320, and an A319. The first A380 test flight with Panasonic's global broadband Wi-Fi service installed also occurred this week in Hamburg. Moving forward, Panasonic will increase installations by 30 percent and equip as many as 40 aircraft installations of all types per month. The company expects to have more than 800 aircraft using its broadband in-flight Wi-Fi service by December of 2014.

Panasonic's in-flight Wi-Fi service delivers a connected experience similar to what travelers experience on the ground. It provides two-way broadband communications to an aircraft and supports internet browsing, email, social networking and other crew and passenger applications. It also offers airlines the ability to improve operational efficiencies by enabling electronic flight bag, real-time weather updates, live engine monitoring and other services, some of which were highlighted with the recent memorandum of understanding Panasonic signed with Singapore Airlines.
The Panasonic Avionics infosite is located at http://www.panasonic.aero/