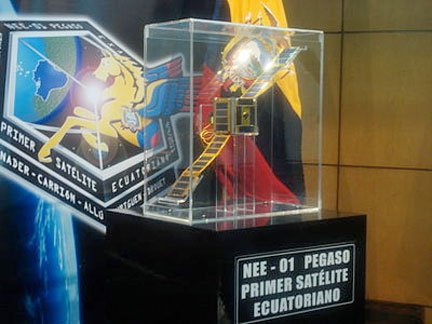 [SatNews] Ecuador will launch its first satellite into space from China in...
...two weeks, President Rafael Correa announced Saturday. "It's not a satellite bought in another country, it's a satellite made in Ecuador," Correa said proudly during his weekly address of the homegrown engineering team. The "Pegaso" (pegasus) nanosatellite will be launched from China aboard an unmanned rocket at 0513 GMT on April 26.
Measuring 10 by 10 by 75 centimeters (4x4x30 inches), and weighing 1.2 kilograms (2.6 pounds), Pegaso will beam live video images back to Earth from an onboard camera. The Ecuadoran Space Agency plans a second satellite launch in July.