If you consider yourself young-ish, or are actually a thriving member of the younger set, a new channel will be initiated across North America on SES-1 that could well be of interest to you.
SES S.A. (Euronext Paris and Luxembourg Stock Exchange: SESG) now has a capacity agreement to launch the new C4K360 Ultra HD channel, where this channel will join SES's 4K Ultra HD distribution neighborhood hosted on three satellites (SES-1, SES-3 and AMC-18) at the center of the orbital arc over North America.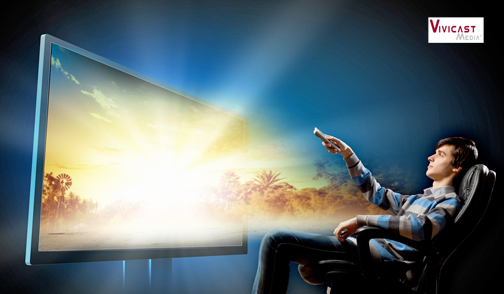 Tailored to young audiences, C4K360 offers Ultra HD content featuring high-end entertainment programs including e-sports; lifestyle magazines and interviews; gaming and game play; extreme sports; all this together with live DJ sets, mega concerts and festivals. The new UHD channel, licensed across North America by Vivicast Media, fully embraces the second screen concept with 360° Virtual Reality premium content in addition to ultra-high resolution production values, increasingly important to millennial viewers.
Stephane Schweitzer, the CEO of C4K360, stated the channel represents an exciting source of relevant and entertaining programming for thriving millennial audiences, who are increasingly demanding UHDTV content in their lifestyle, gaming and virtual reality experiences.
According to Steve Corda, the Vice President of Business Development for SES in North America, TV enthusiasts across North America and across the globe are buying Ultra HD sets at an unprecedented pace, ready to see the very best programming available today, and satellite is absolutely the ideal platform for delivering high quality content to large audiences.