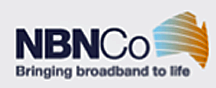 [SatNews] Optus has signed a new, five-year agreement with NBN Co to operate its two new satellites that will deliver high-speed broadband services to rural and remote Australia.
Under the agreement, Optus satellite will provide tracking, telemetry and control services for the NBN Co satellites, planned to launch into orbit in 2015. This new agreement is in addition to Optus' existing relationship with NBN Co, announced in May 2011, under which Optus supplies managed services for NBN Co's Interim Satellite Service.
Optus is leading the way in the provision of satellite services in Australia and is the only Australian network provider to own and operate its own fleet of satellites. Optus currently has five satellites in orbit with another planned for launch in 2014 to provide additional satellite services to its corporate, enterprise and government customers. The two new *Ka-band NBN Co satellites will be controlled from Optus' satellite ground station facility located in Sydney's northern suburb of Belrose. Optus will use its dedicated resources and expertise in satellite command and control to support NBN Co in the satellite broadband component of its National Broadband Network rollout.
Paul Sheridan, Vice President of Satellite at Optus, said, "As a leader in the provision of satellite services, Optus looks forward to working with NBN Co to fly these satellites and assist it in meeting the significant demand for high speed broadband services in regional and remote Australia. Optus is pleased to continue supporting NBN Co through this new agreement which, in addition to the initial contract phase, provides opportunity for extension for up to a total term of 15 years."
Matt Dawson, Program Director of Satellite at NBN Co, said, "NBN Co is committed to deliver broadband to Australians—for people living in regional and rural Australia—satellite makes sense. "The NBN Co satellite service is key to bridging the divide between the city and the bush. It can give people in the outback, remote regions and Australia's overseas territories access to economic and social opportunities. NBN Co looks forward to working with Optus satellite as we progress towards the successful launch of NBN Co's two Ka-band satellites. These satellites have been specifically designed to deliver a dedicated broadband service for 200,000 homes, farms and businesses in remote parts of the country at speeds people in the city currently take for granted."
Since 1985, Optus has successfully launched and operated nine of its own satellites. Optus satellite services facilitate the provision of free-to-air television, pay television, radio broadcast, voice and data to corporate and government organisations, consumer broadband IP, video conferencing, and mobile satellite services to Australia and New Zealand, including territorial waters. *Ka-band satellites operate at high frequency to support high-bandwidth applications and critical communications networks worldwide.
More info available at the Optus infosite via this direct link.
The NBN Co infosite is accessible via this direct link.