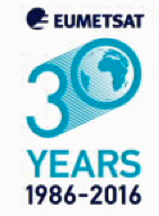 After successful completion of in-orbit commissioning, ESA has handed over the operations of the Copernicus Sentinel-3A satellite to EUMETSAT.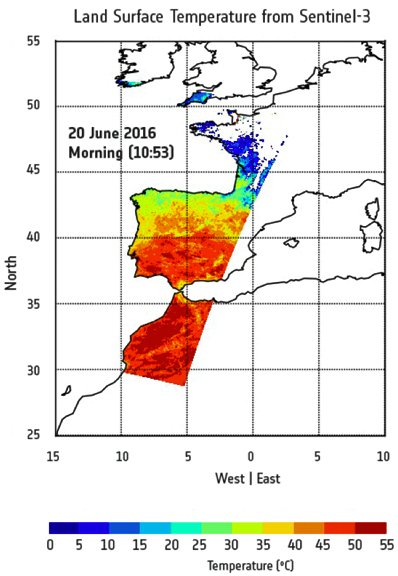 During the five month on orbit commission phase following the launch on February 16th, EUMETSAT supported ESA in the verification that the satellite, instruments and the prime functions of the ground segment performed as expected. The first images from all three main instrument chains—the Ocean and Land Color Instrument, the Sea and Land Surface Temperature Radiometer and the SAR Altimeter associated to the Microwave Radiometer—were produced jointly and released to the public in March and early April and quickly revealed the potential of the Sentinel-3 mission.
This formal handover concludes a transition phase during which EUMETSAT, under the supervision of ESOC, acquired an increasing role in operating the satellite. EUMETSAT issued their first command on April 29th and performed their first maneuver on June 2nd—they've been carrying out routine operations since July 4th.
The next milestone is in the autumn when the Payload Data Ground Segment will be declared operational for an initial set of products, and then the Marine component will be handed over to EUMETSAT, who will then deliver the Sentinel-3A marine mission on behalf of the European Union and in partnership with ESA.
The operations ramp-up phase will continue into spring 2017 and EUMETSAT and ESA will continuously increase the portfolio of operational products, capitalising on the joint calibration and validation programme.
According to José Morales, Head of Copernicus Flight Operations Office at ESOC, ESA's Space Operations Centre in Darmstadt, Germany, that after almost five months of intense work implementing the Launch and Early Orbit Phase, Commissioning and Calibration phases of Sentinel-3A, in parallel with the transition of operations responsibility to the EUMETSAT team working with us, the time has now come to hand-over the satellite to the final operator and the ESOC team will now concentrate on the preparation of Sentinel-3B, the twin brother, for a 2017 launch.
Echoing Morales' comments, EUMETSAT System Operations Manager was grateful for the excellent cooperation experienced with the ESOC teams and that his organization is now ready to take over operations of the satellite and the Flight Operations Segment and to enter the operations ramp up phase, during which Sentinel-3 marine products to Copernicus users will be delivered.