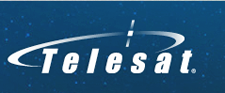 Erwin Hudson has joined Telesat — he is one of the industry's most accomplished executives in the field of satellite-enabled broadband networks is now the company's Vice President, Telesat LEO, reporting directly to President and CEO, Dan Goldberg.

Mr. Hudson will be based at Telesat's headquarters in Ottawa and he will direct the development and implementation of Telesat's planned advanced, high throughput, low latency, global LEO constellation. As previously announced, Telesat has obtained priority ITU rights on a global basis to LEO Ka-band spectrum and has developed an innovative (patent pending) constellation design and system architecture. In addition, Telesat has procured two prototype LEO satellites that are scheduled for launch later this year as part of the test and validation phase of its LEO initiative.

Mr. Hudson has had a long and distinguished career in the satellite industry. A highly experienced communications engineer, he was Chief Technology Officer of WildBlue, an early satellite broadband provider later acquired by ViaSat, that began building its US subscriber base using Ka-band spot beam capacity on Telesat's Anik F2 satellite. Prior to WildBlue, Mr. Hudson was a senior executive at Space Systems Loral and was Director Satellite Communications at TRW Space & Electronics. He recently led the ViaSat team that NBN Co selected to provide the ground infrastructure for the satellite portion of Australia's national broadband network. Mr. Hudson holds a number of patents and his innovations, technical and commercial, have driven the growth of satellite broadband in markets around the world.
Mr. Hudson stated that Telesat has been a leader in the satellite services market for decades, in no small part owing to the depth of its engineering resources and expertise and its unrelenting focus on customer service. The highly innovative Telesat LEO constellation design will bring massive improvements to the broadband user experience in terms of network capacity, speed, cost, security and resiliency.