Figures recently released by the World Teleport Association (WTA) reveal that ViaLite has supplied RF over fiber links to each of the world's top six teleport operators—and to seven out of the top ten.
Headed by Intelsat S.A., the annual rankings for the Global Top Teleport Operators of 2016 were compiled by the WTA by surveying teleport operators around the world as well as referencing the published results of publicly held companies. The rankings show that ViaLite also supplied two of the top three in the Independent Top Twenty list for independent operators.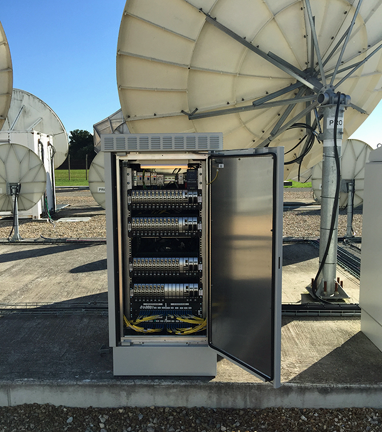 ViaLite supplies L-band HTS RF over fiber interfacility links for use within teleports as well as long distance link systems. Links are typically used for main traffic, back-up traffic and commercial and governmental applications.
A key reason for ViaLite's adoption as supplier of choice to the leading teleport operators is the wide dynamic range offered by its L-band HTS links. Dynamic range has become increasingly important in recent years due to the move to HTS, which utilize bandwidths of 500 or 800 MHz, compared to traditional satellites which operate at 36 MHz.