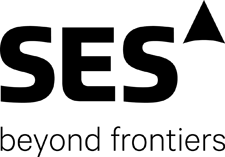 The Board of Directors of SES has appointed a new President and CEO as well as a new CFO, to take effect on April 5, 2018.
Steve Collar, who is currently CEO of SES Networks, has been appointed as the next President and CEO of SES, becoming CEO Designate with immediate effect. Andrew Browne, who was until recently CFO of O3b Networks and the CFO of SES between 2010 and 2013, has been appointed as the next CFO of SES, becoming CFO Designate with immediate effect. Over the coming weeks, they will work closely with Karim Michel Sabbagh, the current President and CEO, and Padraig McCarthy, the current CFO, in order to ensure a smooth handover.
The Board accepted the decision of Karim Michel Sabbagh to step down from his role of President and& CEO, with effect from the next Annual General Meeting (AGM) of SES on April 5, 2018, in order to spend time with his family and to pursue new interests. Furthermore, Padraig McCarthy, CFO of SES, has informed the Board of his intention to retire during 2018 and it has been agreed that he will also step down from his current role at the next AGM on 5 April 2018; he will remain at the disposal of the company thereafter.
The other members of the Executive Committee, being Ferdinand Kayser (CEO SES Video), Christophe De Hauwer (Chief Strategy and Development Officer), Martin Halliwell (Chief Technology Officer), Evie Roos (Chief Human Resources Officer) and John Purvis (Chief Legal Officer), all remain in place. A successor to Steve Collar as CEO of SES Networks will be appointed in due course.
SES Chairman Romain Bausch said, "We are extremely excited to welcome Steve and Andrew as our next CEO and CFO. They each have extensive experience with SES and the broader satellite industry, especially also as the architects of O3b, the fastest growing and most successful satellite start-up. We have confidence that, with our leadership team, our industry position, our solid balance sheet and our differentiated assets and capabilities, we are well positioned to deliver on our objectives. Karim steered the strategic positioning of SES in a fast-changing environment, built world-class capabilities with the leadership team and restructured our business and organisation to allow for full implementation of our strategy. Padraig has made an enormous contribution to the success of SES since he joined in 1995, enabling SES to develop its strong financial profile and balance sheet and grow into its worldwide leading position. I wish Karim all the best for his future endeavors and Padraig for his well-deserved retirement."
Steve Collar, CEO Designate of SES, said, "I am excited to lead SES into its next phase of development, building on the achievements of 2017 and the foundations that have been laid. I thank the Board for their trust and support. Our focus will be on strong execution in the short term, continuing to roll out differentiated services to our customers, and staying focused on the long term delivery of our forward-looking strategy."